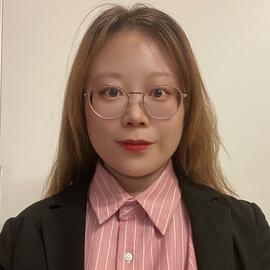 Xinyue builds insightful reports and dashboards to track revenue line performance and support the fundraising team to achieve business goals; she also does cleanup and optimizes data flow for more efficient report needs. She is also involved in supporting ongoing data analysis projects.

Prior to MJFF, Xinyue worked at Clarins as a CRM Analyst intern. Xinyue performed various analyzes such as Customer Experience analysis and Marketing performance analysis. She built automated reports/dashboards to track KPIs. She also monitored data flows to catch issues and work with IT to resolve these issues.
Prior to that, she worked at the United Nations. As a data analyst intern in the Office of Financial Management, Xinyue built automation dashboards for KPI Performance reports and project-based reports. She analyzed historical contributions for the UNDP and predicted the 2019 Q4 contribution. She supported data warehouse upgrading by gathering business requirements.
Xinyue attended NYU and is a Master of Science in Management and System, Database Technology Concentration
Xinyue also attended the University of Iowa and graduated with a Bachelor of Business in Accounting.
During her undergrad career, Xinyue started a student organization called Heart Workshop in undergrad to support international student's mental health.