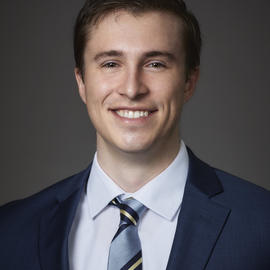 Zach oversees the data analysis for the Foundation's trial recruitment tools and is responsible for developing data-driven insights and recommendations that will increase the effectiveness of the recruitment tools. Zach also serves as a trial recruitment tool consultant for the Foundation's partners.


Prior to The Michael J. Fox Foundation, Zach worked as an Operational Support Technician for the Federal Bureau of Investigation, where he provided administrative support to various squads and conducted research and analysis to help identify investigative leads. While in graduate school, Zach served as a Market Analysis Intern at Otis Elevator Company, where he developed data analysis reports that provided marketing insights to the organization.
Zach graduated with an MBA and an M.S. in Business Analytics from the University of Texas at Dallas. Zach also holds a bachelor's degree in Biological Science from the University of Texas at Austin.
Zach lives in New York City with his wife and dog. In his spare time, Zach enjoys reading, hiking, and traveling.