Free Download: Answering Questions about Deep Brain Stimulation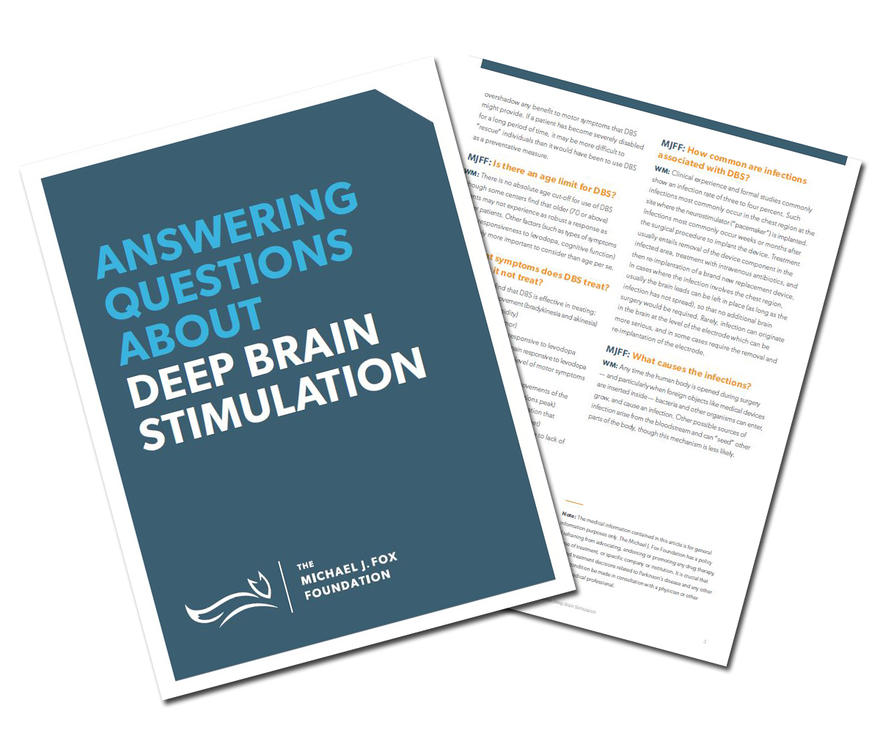 Deep brain stimulation (DBS) is the most common surgical treatment for Parkinson's disease. But many questions surround DBS including how it is different from other treatments, and what makes someone a candidate for the treatment.
What's inside this guide?
At what point in the disease course DBS might be recommended
Symptoms DBS treats, and does not typically treat
The potential risks associated with DBS
How physicians decide whether to recommend DBS
Before downloading the printable guide, tell us something about yourself. You'll help us better understand the needs of our community.