Free Download: Dystonia and Parkinson's Disease
Despite its prevalence, dystonia is under-recognized and therefore undertreated.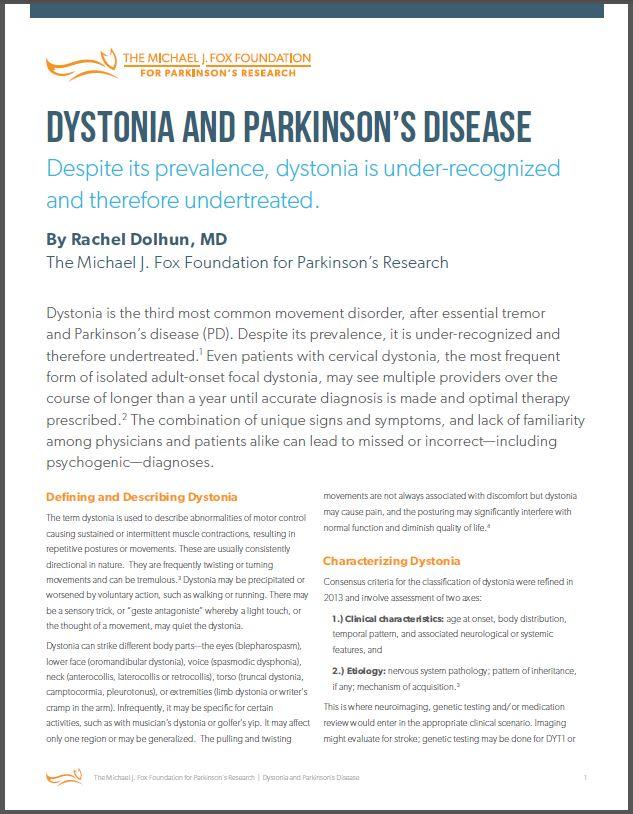 The combination of unique signs and symptoms of dystonia, and lack of familiarity among physicians and patients alike can lead to missed or incorrect--including psychogenic--diagnoses. Dystonia can strike different body parts--from eyes to neck to torso and extremities--and can cause pain and may significantly interfere with normal function and diminish quality of life.
Increasing awareness of dystonia among clinicians, patients, and society as a whole will hopefully translate to improved treatment and therefore overall quality of life for people with dystonia and Parkinson's disease.
Get the White Paper
Tell us about yourself so we can better tailor future content to your needs and interests.