2019 New York City Marathon Pre-registration Form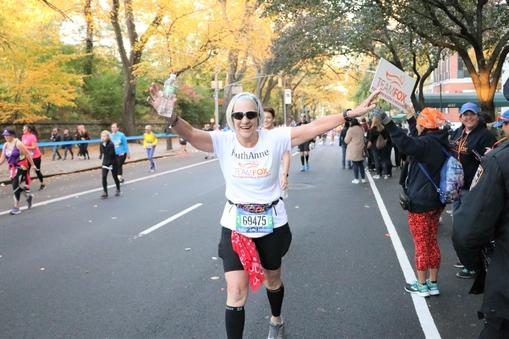 Join Team Fox for the 2019 TCS NYC Marathon! As a member of the team, you'll receive:
Personalized Team Fox online fundraising page
Team Fox running jersey for race day
Race Day Transportation
Invitation to race weekend activities and cheering fans along the course
Coaching and training plans via email
Prizes from fundraising challenges
In exchange, all runners must commit to fundraise either of the following:
$3,200 (Standard Fundraising Level) 
                 - You are responsible for the NYRR Registration fee due upon official race registration.
$5,000 (Premier Fundraising Level) 
                 - Free NYRR race registration and an additional guest invite to our pre-race dinner on Saturday, November 2)
100% of all Team Fox fundraising goes directly to research programs to speed a cure for Parkinson's!