FoxFeed Blog
The latest reporting and analysis on breakthroughs in Parkinson's research and issues that matter most to you.
September 28, 2012
Friends of Team Fox consists of a group of 12 friends who started fundraising for the Foundation in 2006 and have thrown an event every year since! They have raised over $25,000 to date!
September 27, 2012
Celebrity Chef Chris Cosentino describes himself as an "all or nothing" guy. On the September 26 finale of "Top Chef Masters," he earned the title — and walked away with it "all."
September 26, 2012
Bill Burton, of New Britain, Connecticut, had a frustrating path to his Parkinson's diagnosis. But rather than being discouraged by this experience, he's using it to help others—and to help himself....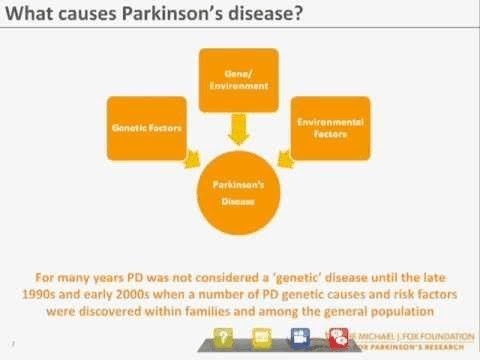 September 26, 2012
Upset that you missed last Tuesday's webinar on the genetics of Parkinson's disease (PD)? No problem! Thanks to technology, you can now tune in to the webinar when you want to, on demand.
September 25, 2012
Kelsey Zeswitz has always looked up to her mom, Chrissie. Now more than ever, Kelsey draws strength from her mom's optimism and determination to not let Parkinson's slow her down.
September 25, 2012
Michael J. Fox Foundation CEO Todd Sherer, PhD, joins the Presidential Council of Advisors on Science and Technology (PCAST) today as the Council releases recommendations for speeding drug development
September 24, 2012
On September 8 in Old Orchard Beach, Maine, over 430 riders took part in the New England Parkinson's Ride.
September 24, 2012
Calling all Team Fox runners. The 2nd Annual Fall Foliage Half Marathon and 5k will be held on Sunday, October 14, in the beautiful Hudson Valley town of Rhinebeck, NY.
September 24, 2012
It's fall at The Michael J. Fox Foundation! We're buzzing with activity in our NYC headquarters and from coast to coast.
September 23, 2012
Team Fox member Nancy Mulhearn will be hosting her 2nd Annual Leave Parkinson's Behind: A Fall Event on November 17th, 2012 in Hunterdon County, New Jersey.
Load more posts
Popular Topics
MORE TOPICS
ARCHIVES
MORE