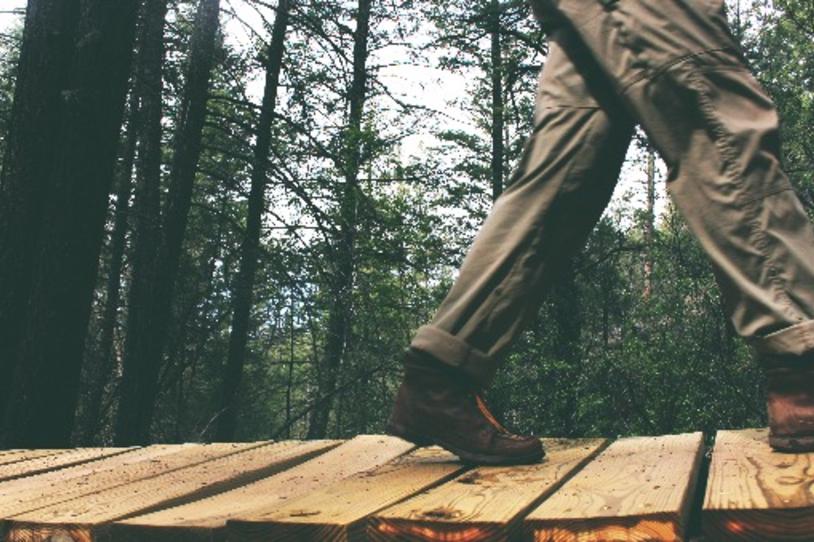 Summer looks different this year. Many people have canceled or changed travel plans, adapted get-togethers to meet social distancing guidelines, and found creative ways to be with friends and family. Whether you get outside or out of town, here are tips for making the most of that time:
Protect your skin.
People with Parkinson's have an increased risk of the skin cancer melanoma. Researchers don't know exactly why, but genetics, environmental factors or immune system changes may play a role. Wear sunscreen whenever you're outside and reapply per the bottle instructions. (Ask your doctor which sunscreen is best for you; typically, it's an SPF 30 or higher.) Also consider wearing a hat and sunglasses to protect your eyes. And see your dermatologist at least yearly to check for melanoma.
Stay hydrated.


The heat can worsen dehydration and low blood pressure, a common PD symptom, causing dizziness, lightheadedness and fatigue. Doctors recommend drinking six to eight 8-ounce glasses of water per day, so aim for more if you're out for long periods or exercising outdoors.

Anticipate travel needs.
Traveling during the pandemic raises many questions: what's the best method (car or plane), where is safest to stay (at a hotel or with family), and how to protect yourself and others along the way. If you are considering travel, talk with your doctor and check local, state and national guidelines. (Some locations may not allow visitors from certain areas or require a two-week isolation on arrival as well as wearing a mask and socially distancing in public.) But pandemic or not, traveling with Parkinson's is smoothest when you plan. Some things to think about:

Medication


Make sure you have enough medication to cover your time away plus a few extra days in case of changes in plans or other delays. Check your bottles a week or two before leaving so you can call your doctor or pharmacy for refills, if necessary. If you travel by plane, keep medications in your carry-on. If you drive, don't leave medications in a hot car. As you travel, continue taking medications on the same schedule, even if you switch time zones or fly overnight. (If you take medication every three hours, for example, take every three hours throughout the night.) Talk with your doctor about the best way to take medications while traveling.

Deep brain stimulation


Those who have had deep brain stimulation (DBS) will need to take their programmer and device identification card. When flying, most airports will use a "pat-down" check rather than electronic device for screening. If you do pass through the airport screening device, it will not harm your DBS, but could turn it off or very briefly increase stimulation. If you plan to go swimming or do other activities you don't usually do, ask your doctor if DBS imposes any restrictions.

Care 
Ask your doctor what to do if you have a problem while away. Keep their phone number and an updated medication list with you and, to be safe, find out where the local urgent care or emergency room is. If you are leaving town for an extended time, check if you can continue care through telemedicine (this may not be possible across state lines) or establish care with a local movement disorder specialist. You can ask your doctor for a recommendation or search online.  

For more on traveling with Parkinson's disease, read our community's tips.
For information on Parkinson's and COVID-19, visit The Michael J. Fox Foundation's resource hub.