2019 + 2020 Annual Report: Milestones and Momentum
This report recognizes the individuals, families, foundations, companies and teams who have honored us with significant contributions over the past two years.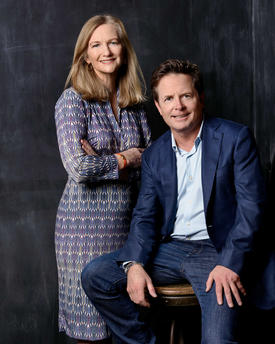 A Letter from Michael J. Fox and Debi Brooks
Dear Friend,
As we write this letter, it's been well over a year since the world came to a standstill, and it finally feels like there's a light at the end of the tunnel. We're marveling at what has just been learned, or re-learned, about the power of science.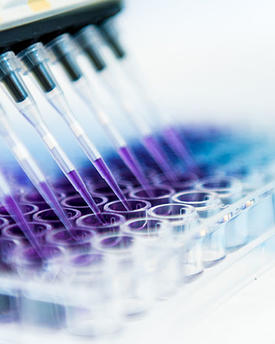 PPMI: A Landmark Study Takes Pioneering Steps toward Prevention
The Michael J. Fox Foundation's landmark clinical study, the Parkinson's Progression Markers Initiative, is entering an ambitious new phase: expanding to study the largest group of individuals ever assembled who are at risk for Parkinson's, but in whom symptoms have not yet appeared.
Aligning Science Across Parkinson's (ASAP): Positioning the Field for a Seismic Shift

2019 marked the launch of ASAP, a coordinated research initiative to advance targeted basic research for Parkinson's disease. The initiative builds on the significant strides made by the research community, funders, other experts and strategists around the world.

PD Community: Actively Engaged in Helping Themselves and Everyone Living with the Disease

MJFF hears time and time again that connecting with other Parkinson's people can transform every aspect of living with the disease for the better. The Foundation works to educate and engage audiences at scale to drive participation in our community.
Momentum in Therapeutic Development
When MJFF was founded, the Parkinson's drug development pipeline was sparse, with few companies willing to invest in Parkinson's research. Today, there is greater clinical activity than ever before. The pipeline of potential therapies continues to grow and diversify, with more than 200 potential treatments for Parkinson's in clinical trials and more on the way.
2019 + 2020 in Photos
For more photos, please view our full Annual Report online. 
Michael J. Fox with his wife Tracy Pollan and their children Aquinnah, Sam, Schuyler and Esme enjoy the 2019 A Funny Thing gala.

MJFF CEO and Co-Founder Debi Brooks accepts the 2019 "Muhammad Ali Humanitarian Award for Courage" on behalf of Michael J. Fox. The award was presented by Lonnie Ali, MJFF Founders' Council member and wife of the late Muhammad Ali.

Lon McEachern, Sonny Whelen, David Einhorn and Elliot Moore celebrate a winning night for Parkinson's at 2020 Playing to Win.

MJFF Patient Council member Brian Roberts is joined by filmmaker Cathy Lee Crane, American Ninja Warrior Co-host and MJFF Board member Akbar Gbajabiamila, and Sam Fox for the June 2020 "Special Conversation in Honor of Father's Day."

Jeff and Liz Peek join MJFF Board Member and 2020 Breaking PARkinson's Committee member Bonnie Strauss and her husband Tom for the annual golf outing.

In November 2020, Debi Brooks hosted "A Conversation with Christina and Willie Geist" on the importance of community and running a marathon for Team Fox during a pandemic.

MJFF Executive Vice President, Research Strategy, Todd Sherer, PhD, testifies on Capitol Hill to advocate for science-based federal regulations in 2019.

Moshid Khan and researcher-advocates met with Representative Steve Cohen (D-TN) and championed Parkinson's policy priorities on Researcher Hill Day, days before the COVID shutdown.

Carly Marasco runs the 2019 New York City Marathon.

Team Brooks summits Mount Sherman in Colorado in 2019, climbing for a cure.

The Salas Family, José and Crissy with their daughters participate in MJFF's first-ever virtual 5K/10K run/walk event.

Dr. Pavan Cheruvu runs to speed cures.

High school sophomore Lauren Carlson led the 2020 Dancing for Parkinson's showcase in Winter Park, Florida.

Team Fox in the D all dressed up for their Virtual E-Gala.