Diagnosis of Parkinson's disease has a ripple effect, radiating from an individual to his or her family, friends and even coworkers.
Sharing your Diagnosis

The conversation about your Parkinson's diagnosis may be different with your spouse or partner, children, parents, friends and acquaintances. In each discussion, open communication can help ease fears, engage your support network and avoid hurt feelings.

Sexual & Reproductive Health

The symptoms of Parkinson's, medication effects and the emotional toll can pose barriers to an intimate relationship. There also are questions about Parkinson's effect on pregnancy and contraception. Talk with your loved one and your doctor for treatments and strategies.

Support Groups

Finding a group of peers with whom you feel comfortable and safe can help people with Parkinson's, as well as their loved ones, cope with the day-to-day challenges and fears that come with Parkinson's disease.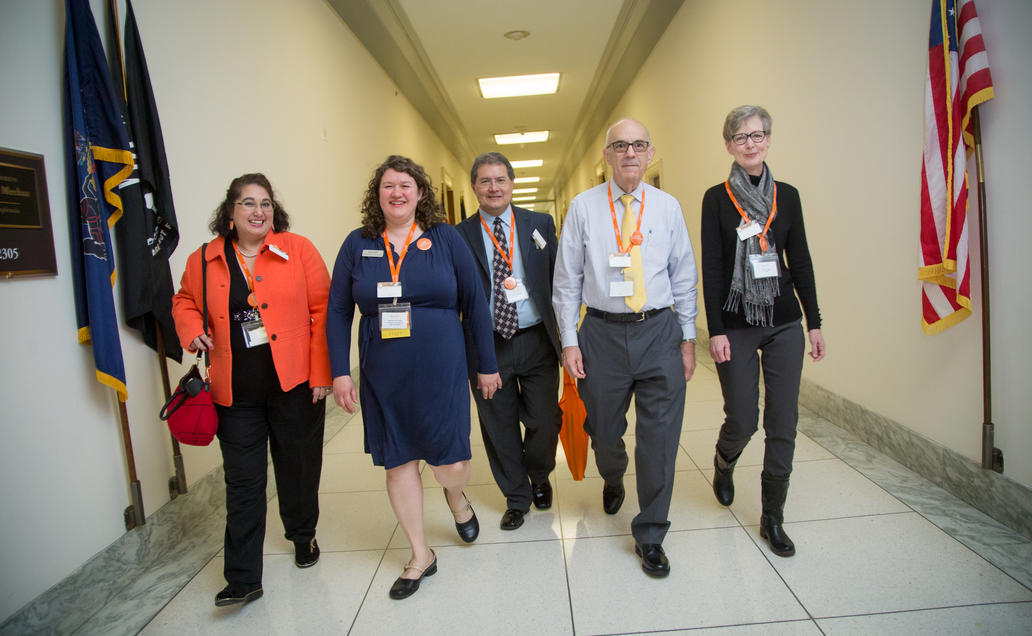 Join the Parkinson's Policy Network
By telling your personal story, you can shape policymakers' decisions on issues of importance to the Parkinson's community.
Join Our Network
"Be open about your difficulties, and others will work around them."
Crystal Lyon
Community Member