About Parkinson's
Early-Onset Parkinson's Disease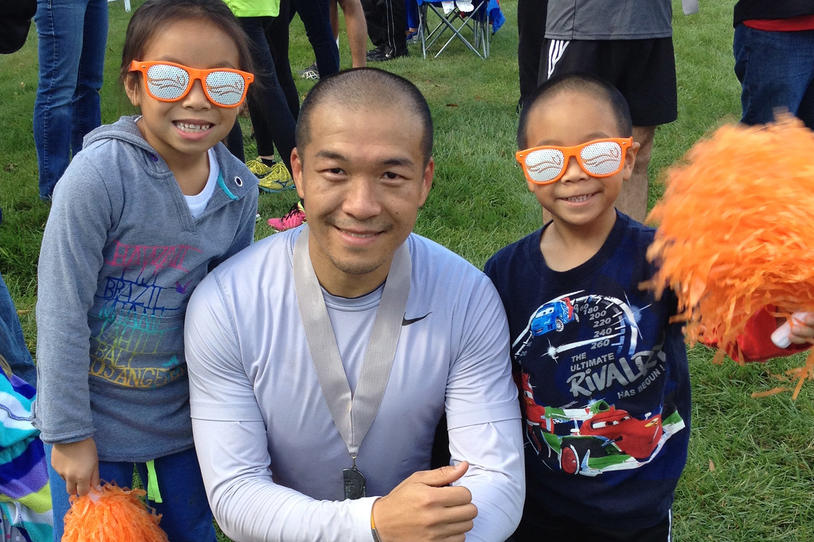 About 10 to 20 percent of people with Parkinson's experience symptoms before age 50, which is called "early onset." While treatments are the same, younger people may experience the disease differently. Scientists are working to understand the causes behind early-onset Parkinson's.
Diagnosis
People with early-onset Parkinson's disease (EOPD) may have a longer journey to diagnosis, sometimes seeing multiple doctors and undergoing several tests before reaching a correct conclusion. As with Parkinson's diagnosed later in life, EOPD is diagnosed based on a person's medical history and physical examination. When younger people and their clinicians are not expecting Parkinson's disease (PD), the diagnosis may be missed or delayed. It's not uncommon for arm or shoulder stiffness to be attributed to arthritis or sports injuries before Parkinson's is eventually diagnosed.
Causes
In everyone with Parkinson's, both genetic changes and environmental factors likely contribute, to different degrees, to cause the disease. In younger people, especially those who have multiple family members with Parkinson's, genetics may play a larger role. Certain genetic mutations (in the PRKN gene, for example) are associated with an increased risk of early-onset PD. If you have EOPD (and particularly if you have a family history of Parkinson's), you may consider genetic testing to see if you carry one of these mutations. Testing can be done through your doctor's office but mainly is done in clinical studies since results currently don't change the medications you take. As part of research, genetic information offers valuable insights toward better understanding of the disease and potential therapies. Discuss the pros and cons with your family, your doctor and a genetic counselor.
Symptoms and Progression
People with EOPD are more likely to experience dystonia — prolonged muscle contractions that lead to abnormal postures, such as twisting of the foot. Also, younger people are more likely to develop dyskinesia — involuntary, uncontrolled movements, often writhing or wriggling — as a complication of long-term levodopa use combined with a long course of Parkinson's disease.
Progression of disease over time is, in general, slower.
Treatment Options
Options for managing Parkinson's symptoms are essentially the same no matter when Parkinson's is diagnosed. To potentially delay dyskinesia, younger people may choose to postpone starting medication or begin with Parkinson's drugs other than levodopa, especially if symptoms are mild and don't interfere with work, physical or social activities. Options may be to start with an MAO-B inhibitor; amantadine; a dopamine agonist; or, when tremor is particularly prominent, an anticholinergic drug.
Physicians and researchers have long engaged in a healthy discussion over the best time to start levodopa. Some believe it's better to start sooner to control symptoms, maximize quality of life and allow a person to remain active as long as possible. Others hold off to potentially delay motor complications, such as dyskinesia. Ask your physician for his or her take on this issue and consider the pros and cons of both approaches. Work closely with your movement disorder specialist to determine which medication is right for you and when.
Research into Early-Onset PD
Scientists are studying the genetic connections to early-onset Parkinson's disease, such as mutations in the PRKN and PINK1 genes, and other contributing factors. That information could lead to preventive strategies and treatments. Researchers also are working diligently — often with funding and/or leadership from The Michael J. Fox Foundation (MJFF) — to develop objective tests for Parkinson's so the path to a confirmed diagnosis won't be as long.
While participating in a clinical trial may be the furthest thing from one's mind when processing a EOPD diagnosis, many studies of therapies to slow or stop progression need people who were recently diagnosed and have not begun medication. Learn more about recruiting studies on our Fox Trial Finder matching tool and talk to your doctor about enrolling in trials.
Early-onset Considerations
Although everyone with Parkinson's wonders what the years ahead hold, this may be top of mind in those who have a longer future with PD. Concerns often center on the potential implications of the disease on personal, family and professional desires and responsibilities.
A support group of other people with early-onset Parkinson's disease may help you address some of these challenges. A local or national Parkinson's organization or your physician may be able to refer you to a EOPD group — either in-person or online. If you haven't found a group that fits your needs, consider starting your own.
Employment
Depending on what symptoms you have, how significant they are and what you do for a living, you may be able to continue working for a significant period of time beyond diagnosis. (Many people do.) Still, having a backup plan, including schedule changes, early retirement or even a different career, may be worthwhile. Whether and when to disclose your diagnosis to coworkers and employers are personal decisions. Having a strategy that outlines who you'll tell, how you'll guide the conversation and how you'll handle potential reactions can be helpful. Find practical tips and tools in our two-part guide:
 
You also may want to familiarize yourself with the Americans with Disabilities Act (ADA) in case you need to seek accommodations under these guidelines.
Finances
Financial planning may take on a new light with your diagnosis. You may want to take a fresh look at your current financial status, factoring in debt and savings and thinking about the need for regular doctors' visits and medications. It's a good idea to map out future financial goals and reevaluate life insurance coverage. Explore disability and long-term care insurance options, even though they may never become necessary.
Family Planning
Although the data on pregnancy and PD is limited, plenty of women with Parkinson's disease have successfully carried healthy babies to term. Taking birth control pills does not mean you cannot take Parkinson's drugs, but doses may need to be adjusted. Couples living with Parkinson's might therefore wish to consider other forms of contraception.
Parenting
Parents may worry about caring — physically and financially — for young children, whether their children are at increased risk of developing the disease, and how to tell them about the diagnosis. Parents in the MJFF community have found it helpful to convey the facts using words directed to the child's level of education, express optimism where possible and offer reassurance. Sometimes engaging in family activities around Parkinson's is comforting — for example, looking up answers to a child's questions together, brainstorming a school project around the topic of PD or fundraising to support research.
Motor and non-motor symptoms may pose logistical challenges when raising children. It may be useful to establish a group of family, friends and neighbors who can help when necessary — such as with babysitting or carpooling — and think about restructuring household roles and responsibilities.
People in midlife may find parenting issues compounded if they are part of the "sandwich generation," caring for or supporting their own parents as well as their children. Social workers can be a good resource to lay out options for these situations.
Relationships and Marriage
Parkinson's can impact relationships with significant others and spouses. Talking openly and honestly about present and future concerns, as well as addressing symptoms and issues related to sexual health as they arise, can be helpful. Cooperation and flexibility — important in any partnership — become even more critical when managing life with Parkinson's together.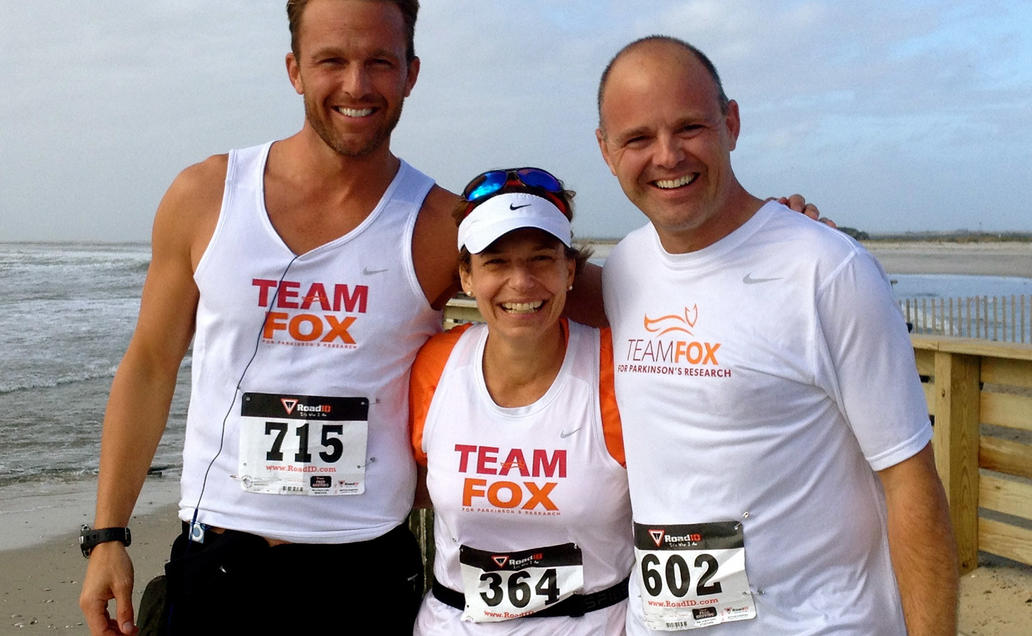 Fundraise for a Cure
Thousands of Team Fox members worldwide are turning their passions and interests into millions in funding for Parkinson's research.
Join an Event