Make the most of your miles in the race to cure Parkinson's by completing an endurance event with Team Fox. Whether you're a seasoned climber or a rookie runner, there's a Team Fox challenge waiting for you.
Endurance Events
Ragnar

TCS New York City Marathon

2024 Walt Disney World® Marathon Weekend

2024 American Birkebeiner

United Airlines NYC Half Marathon

2024 Boston Marathon

2024 TCS London Marathon

2024 Climb Mount Kilimanjaro

2024 Climb Mount Whitney

August 30 - September 1, 2024

2024 BMW Berlin Marathon

2024 Bank of America Chicago Marathon

2024 TCS New York City Marathon
Participating in an event not listed above?
Make the most of your miles in the race to cure Parkinson's disease while training for the epic event of your choice! While Team Fox is only an official charity partner for a select group of events each year, you can represent Team Fox in the event of your choice.  Click below to learn more!
Team Fox members have raised over $100 million for Parkinson's research since 2006. Every penny donated by Team Fox members goes straight to our high-impact research programs to help speed a cure for Parkinson's disease.
You too can be part of this passionate community of change-makers who are bringing us closer to a cure by participating in an endurance event. 
Team Fox athletes have turned their miles into dollars through participation in endurance events around the globe. Having raised over $18 million in the race to cure Parkinson's since 2005, Team Fox athletes have proved to be among the most dedicated in the fight. Whether an experienced climber or a first-time marathoner, Team Fox is here to support you.
Check out the endurance events Team Fox will be participating in this year above. Click Get Started to learn how to lace up today. Now is your chance to join Team Fox and help move a cure over the finish line. #GoTeamFox
Lacing up with Team Fox for an endurance event is simple. From London to Chicago to Tanzania, there is an event for our most adventurous athletes. Once you have decided what event you are interested in participating in, follow the three steps below.
1) Submit an application
Submit an application to join Team Fox by clicking Learn More on any of the events above. Team Fox receives a limited number of entries to each race and we require all athletes to submit an application to join us. 
Please note, you have not been accepting to the team until you have received confirmation from a member of the Team Fox staff.
2) Create your fundraising page
Once your application has been accepted by a member of the Team Fox staff, you will be invited to create your fundraising page. Here you can share your story, update photos, and start fundraising for your next big race!
3) Register for your race
The final step in the registration process is to register for the race with race group. While Team Fox provides guaranteed entry to the race, race registration fees are the responsibility of the athlete.
Share Your Why 
Why are you running with Team Fox? Who/what is your why? Tell your story on your fundraising dashboard. You never know who may come across your dashboard and be inspired by your story.   
Bonus Tip: Share your story on social media! Be sure to link your fundraising dashboard so family and friends can donate to the cause. 
Update Your Email Signature  
Copy/paste the link to your fundraising page to your email signature to remind coworkers/family and friends you are fundraising for The Michael J. Fox Foundation. Add the following text: 
I'm participating in the [Event Name] with Team Fox to outrun Parkinson's disease once and for all. Support my efforts: [Insert your personalized fundraising dashboard link] 
Turn Your Miles into Dollars 
Invite family and friends to sponsor your miles on race day! For a donation of a certain amount, dedicate your miles to a donor or their loved one. Not only does this serve as motivation for your run, but also encourages family and friends to support the cause.  
Bonus Tip: Need more ways for family and friends to get involved? Invite folks to sponsor your training runs! Be sure to update your donors via email/on social media. 
Personalize Your Gear 
Invite donors to "buy" a spot on your race jersey in exchange for a donation of a certain amount (you can set the amount)! Offer to write their name, or a loved one's name on your jersey to sport on race day.   
Snail Mail 
Consider writing a letter to potential donors. Share why you are running with Team Fox, and why you need their support. 
To meet the growing needs of our community members, we have transitioned to a new fundraising platform – Classy!  View the Endurance Program Classy How-To Guide to learn more about setting up a fundraising page through Classy.
Meet Your Coaches
Team Fox is fortunate to partner with Hot Bird Running to provide customized coaching services for marathons, half marathons, 10K's and 5K's!  Hot Bird Running coaches Jessica Green and Meghan Reynolds are USATF and RRCA certified running coaches who promote a fitness-focused approach to running and long-term wellness.
Team Fox athletes receive access to Hot Bird Running's customized coaching services when joining the team.  Training plans are provided for athletes of all levels: beginner, intermediate, advanced, and run/walk.  Additionally, our athletes receive weekly emails with training tips and unlimited access to our coaches.
Want to connect with Jessica and Meghan? Reach out to info@hotbirdrunning.com to get started on your fitness journey.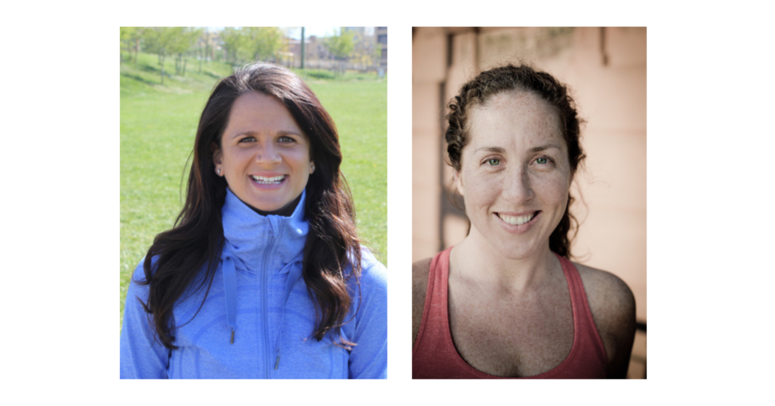 Meet Anna Haber
Wife, mother, daughter, Iowa native, dental hygienist, marathoner. Participating in the Chicago Marathon since 2017, Anna Haber ran for the first time with Team Fox in 2022 in honor of her father who lives with Parkinson's disease (PD). In her first-year fundraising for MJFF, Anna raised over $10,000 for PD research. Read more about Anna's inspiration for joining Team Fox and the impact joining has had on her. 
Meet Joe Drake
After being diagnosed with Parkinson's disease in 2018 at age 57, Joe decided to double down on and turned to running marathons as his form of therapy.  Since then, Joe has ran more than 18 marathons and even earned the coveted Six Star Medal in recognition of completing all six World Marathon Majors. Read more about Joe's running journey and how Team Fox has supported him every step of the way.
Meet Disney Aficionado, John Colwell
22 marathons. 37 half marathons. 85 additional races. All while living with Parkinson's disease (PD). Running for Team Fox for the first time in 2018, John Colwell has been a staple in the Team Fox Orlando community, with everyone motivating one another to get up and move every day. Read more about John's inspiration for joining Team Fox and the impact joining has had on him.
Meet Team Fox's 2023 Mount Kilimanjaro Climbers
On Monday, August 7, nine climbers began trekking Africa's highest mountain, Mount Kilimanjaro (Mt. Kili), in support of Parkinson's disease (PD) research. Team Fox summited via the Lemosho Route, where climbers camped along the way, summit Uhuru Peak to watch the sunrise at 19,345 ft and stand on the Roof of Africa. Ahead of their trek, The Michael J. Fox Foundation (MJFF) asked some of this year's climbers why they committed to this physical, mental and spiritual experience with Team Fox.