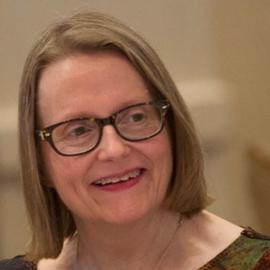 Carey Christensen is a patient activist, writer and speaker. Diagnosed with Parkinson's disease in 1999 at age 41, she turned to advocacy in 2002 after losing her longtime staff position at the University of Washington due to the little understood non-motor symptoms of PD.
In addition to The Michael J. Fox Foundation, she volunteers for the Northwest Parkinson's Foundation and the Parkinson's Disease Foundation, providing insight as PD is redefined and as she ages with the disease. She also serves as an ambassador for the World Parkinson Coalition.
As a voice for everyday patients navigating relationships, jobs, or government benefits and insurance, Carey is motivated by her belief in the power of patient partnerships with researchers, clinicians and community in order to better understand, treat, cure, care and live well with PD.
---
The MJFF Patient Council was established in March 2009 as a formal channel for the Foundation to solicit input from PD patients and the broader Parkinson's community. The Council advises the Foundation on programmatic fronts including (but not limited to) strategies to best convey patient priorities to the research community and its funders; content and emphasis for patient education and outreach relevant to MJFF's mission to find a cure; patient roles in developing novel ways to conduct research; and mechanisms for impact assessment.