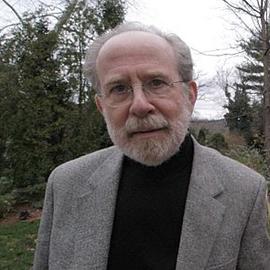 David Eger is a psychologist in private clinical practice, with specialties in neuropsychological evaluations of learning disabilities in children and counseling/psychoeducation of people with Parkinson's. Dr. Eger was diagnosed with Parkinson's in 2000.
From 2003 to present Dr. Eger has served as co-founder and director of Music for Parkinson's Research, a nonprofit fundraising sponsor of annual chamber music concerts to benefit The Michael J. Fox Foundation. In 2004, he was selected by the United States Federal Drug Agency (FDA) to be one of three national people with Parkinson's to consul on approval process for PD research and outcomes studies. He was also selected by the Parkinson's Disease Foundation in 2006 to serve on and co-chair their Parkinson's Patient Council.
---
The MJFF Patient Council was established in March 2009 as a formal channel for the Foundation to solicit input from PD patients and the broader Parkinson's community. The Council advises the Foundation on programmatic fronts including (but not limited to) strategies to best convey patient priorities to the research community and its funders; content and emphasis for patient education and outreach relevant to MJFF's mission to find a cure; patient roles in developing novel ways to conduct research; and mechanisms for impact assessment.