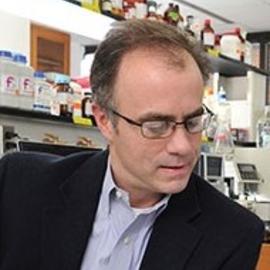 Ken is an engineer and former president and managing partner of CRS Engineering and Design Consultants. In 2005, at the age of 42, he received a diagnosis of Parkinson's disease and immediately became interested in research efforts, particularly those taking place at University of Alabama, Birmingham.
Ken received a B.S in Electrical Engineering from Auburn University in 1986 and worked as a sales engineer for Square D Company until 1992, when he joined CRS Engineering and Design Consultants, an engineering firm based in Birmingham, Alabama. He became president and managing partner in 2000, where he provided business operational leadership including strategic planning and business development. In 2012, he sold the company to an international engineering and project management firm.
Ken holds Professional Engineering registration in over 38 states and holds designation of LEED AP, Leadership in Energy and Environmental Design Accredited Professional. He is a member of The National Society of Professional Engineers and the American Council of Engineering Companies. In 2000, Ken was among The Birmingham Business Journal's Top 40 Under 40. He sits on the Birmingham Southern College Norton Engineering Advisory Board and The City of Birmingham Construction Board of Adjustments and Appeals, as well as The Auburn University College of Engineering School of Electrical and Computer Industry Advisory Board.
Ken has served as president of the Parkinson's Association of Alabama from 2008 to present. Under Ken's leadership, PAA has funded $2 million for research and Parkinson's awareness in the state. He initiated an annual Parkinson's Awareness Symposia in Birmingham and Montgomery, which have been attended cumulatively by more than 1500 people. Ken was PAN state congressional coordinator and policy committee member from 2006 to 2008. He has participated in the Parkinson's Disease Foundation Clinical Research Learning Institute as a faculty member. He has presented at over 20 regional and national conferences and is leading an effort to establish a comprehensive health and wellness program at The Lakeshore Foundation in Birmingham.
Ken and his wife, Mary Virginia, live in Birmingham and have twin boys.
---
The MJFF Patient Council was established in March 2009 as a formal channel for the Foundation to solicit input from PD patients and the broader Parkinson's community. The Council advises the Foundation on programmatic fronts including (but not limited to) strategies to best convey patient priorities to the research community and its funders; content and emphasis for patient education and outreach relevant to MJFF's mission to find a cure; patient roles in developing novel ways to conduct research; and mechanisms for impact assessment.