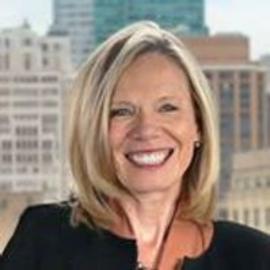 "My mother and I both have Parkinson's disease, so I am both a caregiver and a woman who faces PD. I share the research updates and other valuable news from the Foundation with my local support group and others who have Parkinson's to help instill hope and optimism."
Lynn Hagerbrant is a registered nurse with experience in cardiac and medical surgical critical care units. She has worked for the pharmaceutical companies G.D. Searle & Company and Bristol-Myers Squibb as a teaching hospital representative. She was diagnosed with Parkinson's disease in 2010. Lynn's mother has also lived with PD.
She is currently on the Alzheimer's Association, CT Chapter board and has been a co-chair for their "Celebrating Hope" benefit for three years. She also has served on the Parents Association Board for Greenwich Academy and Brunswick School, including as president of the Greenwich Academy Parent Board, and on the board for the Breast Cancer Alliance.
She recently started a PD young-onset support and networking group called "Shaker's Anonymous."
Lynn has lived in Greenwich, Connecticut for more than 22 years with her husband, Eric, and their three children Sarah, Ryan and Alyssa.
---
The MJFF Patient Council was established in March 2009 as a formal channel for the Foundation to solicit input from PD patients and the broader Parkinson's community. The Council advises the Foundation on programmatic fronts including (but not limited to) strategies to best convey patient priorities to the research community and its funders; content and emphasis for patient education and outreach relevant to MJFF's mission to find a cure; patient roles in developing novel ways to conduct research; and mechanisms for impact assessment.