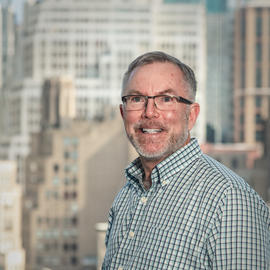 Matt Ackerman attended the University of California at Berkeley where he graduated with a degree in Accounting and earned an MBA in Finance from Cornell University.
He's worked at a major, international accounting firm in San Francisco and spent seven years working for Conner Peripherals, a hard disk drive company, named the "fastest to the fortune 500" in 1990. Since that time, Matt has worked with a variety of venture-backed start-ups in the senior financial capacity and more recently, has provided outsourced finance and accounting services to numerous start-up companies through Kranz and Associates in the greater San Francisco Bay Area. Matt was diagnosed with Parkinson's in 2010 and actively participates in research through clinical trials and the Rocky Steady Boxing program.
---
The MJFF Patient Council was established in March 2009 as a formal channel for the Foundation to solicit input from PD patients and the broader Parkinson's community. The Council advises the Foundation on programmatic fronts including (but not limited to) strategies to best convey patient priorities to the research community and its funders; content and emphasis for patient education and outreach relevant to MJFF's mission to find a cure; patient roles in developing novel ways to conduct research; and mechanisms for impact assessment.