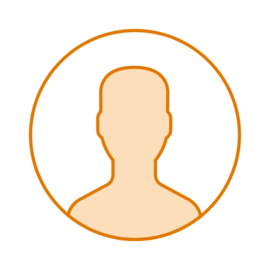 "Hang in there. Read Michael J. Fox's 'Lucky Man.' Exercise, eat right and get involved. Reach out to others who have PD."
Richie Rothenberg works as the Managing Director of 1st Century Bank. He has been involved with MJFF since he was diagnosed with young-onset Parkinson's in 2004 at age 37.
His teenage children Oliver and Martha are Team Fox members. In addition, Richie and his wife, Julie, "have their hands full" with young identical twins, Rosie and Ava.
He looks forward to continuing to support MJFF, particularly in its efforts to raise awareness and funds among his community of supporters in the Los Angeles area.
---
The MJFF Patient Council was established in March 2009 as a formal channel for the Foundation to solicit input from PD patients and the broader Parkinson's community. The Council advises the Foundation on programmatic fronts including (but not limited to) strategies to best convey patient priorities to the research community and its funders; content and emphasis for patient education and outreach relevant to MJFF's mission to find a cure; patient roles in developing novel ways to conduct research; and mechanisms for impact assessment.