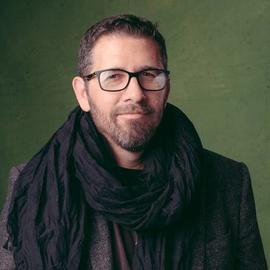 Sebastian is an Argentine-born American audio engineer and record producer. He's a seven-time Grammy and 13-time Latin Grammy winner, including the Producer of the Year trophies in 2007 and 2015.
Krys has worked with many Spanish language pop and rock artists such as Elvis Costello, Luis Fonsi, Juanes, Shakira, La Santa Cecilia, Ricky Martin, Jennifer Lopez, Marc Anthony, and more. Sebastian grew up in a Buenos Aires, Argentina, and received his Recording Arts degree from Full Sail University. After he graduated in 1991, he began working at Crescent Moon Studios in Miami, Florida, owned by Gloria and Emilio Estefan, and embarked on an award-winning career as an engineer/producer that has seen him work with major Latin artists. In his 15-plus years in the industry, Sebastian's work has made him well known and respected in both Latin and pop music markets, and beyond. Now a freelance producer/engineer based in Los Angeles, California, Sebastian is the President/CEO of Rebeleon Entertainment, developing music, audiovisual media, and technology in Latin music.
After his diagnosis with Parkinson's disease at age 48, Sebastian reached out to MJFF with creative ideas to help aid the Parkinson's research effort. In 2019, he hosted a Team Fox styled event prior to the Latin Grammys in Las Vegas to benefit The Michael J. Fox Foundation and raised over $135,000 for Parkinson's research. Additionally, Sebastian helped fund the translation of The Michael J. Fox Foundation guide, "Parkinson 360: Testimonios Reales Para Pacientes y Familias" to provide insights and practical strategies for Spanish-speaking patients and families on navigating the Parkinson's journey. He plans to use future fundraising events to directly benefit the Latin Parkinson's Community and PD research priority areas. Sebastian's brother, Alex Krys, serves on MJFF's board of directors and is actively involved with supporting Parkinson's research progress. Together, the Krys brothers have been in close communication around inclusive research and equitable care initiatives. Sebastian continues to use his social channels to promote the Foundation's mission and raise awareness for Parkinson's research with the Latin community. He looks forward to continuing his support and having the Parkinson's community get to know him.
Sebastian and his wife Pamela reside in Woodland Hills, California, with their two sons.