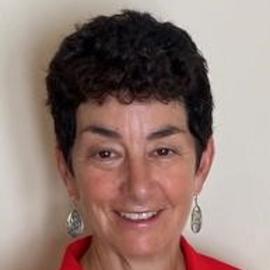 "I am excited about participating in the MJFF Patient Council. The work and dedication of the MJFF staff and volunteers is inspiring. We all have the same goal - to find a cure. It is an honor to be a small part of a large team urgently striving to reach this goal."
Sheryl Lowenhar has a B.S. in pharmacy from Purdue University and an MBA from Indiana University. She was a practicing pharmacist before beginning a career in the healthcare information technology industry. Sheryl led sales and marketing teams throughout her career while sitting on the executive team contributing to the company strategic direction.
Sheryl was diagnosed with Parkinson's disease in 2016. Her father had his own journey with PD which sparked her interest in the genetics of PD. Her first step was to participant in the Parkinson's Progression Markers Initiative (PPMI) offered through The Michael J Fox Foundation. In 2017, she decided to execute on her early retirement plans so she could focus more on her health and living her best life with Parkinson's. Additionally, she set goals to become active in the research community, connect with the local community and fundraise for a cure. 
In 2018, Sheryl founded 17 Branches, a 501c3 organization dedicated to raising money for Parkinson's research and supporting community outreach and engagement. 17 Branches' holds a Team Fox annual fundraising event called Box4Bucks. To date, it has raised over $250,000. The event also inspired the start of PD boxing classes at a local boxing gym which now has 20+ participants attend twice a week. 17 Branches also has a podcast called "The Parkinson's Experience". It addresses all topics related to Parkinson's and the people who face its challenges. Sheryl is the host and has interviewed dozens of experts on the various topics. Sheryl also leads two support groups in the greater Phoenix area – one of which is just for women with PD. She has advocated for PD research funding by speaking with the legislative assistant to her representative in Congress.
"I am excited about participating in the MJFF Patient Council. The work and dedication of the MJFF staff and volunteers is inspiring. We all have the same goal – to find a cure. It is an honor to be a small part of a large team urgently striving to reach this goal."