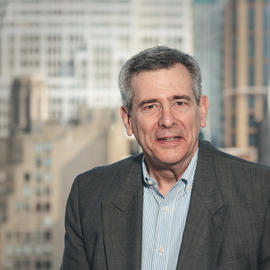 "Parkinson's is what we have, it is not who we are."
Steven (Steve) DeWitte is the founder and an officer of the Connecticut Advocates for Parkinson's (CAP). CAP began as a support group in 2006 for people with Parkinson's who were defined as young onset, or diagnosed prior to the age of 50. CAP has since grown from eight members to three chapters and over 130 active constituents. Steve was diagnosed with Parkinson's disease in March 2005 at age 48.
CAP filed for 501(c)3 status in 2011, and it has developed national recognition for support of research, education, advocacy and quality of life initiatives. Steve is also credited with the formation of the Make A Difference Parkinson Alliance (MADPA), which brought the three largest support groups in Connecticut together to provide enhanced educational programs and unified advocacy voice to more than 300 members.
Steve also serves in an advisory role for Parkinson's Movement (an international patient advocacy organization), sits on the editorial board of the Parkinson's Journal, was an ambassador for the World Parkinson Congress in 2013 and completed the Parkinson's Disease Foundation's Parkinson's Advocates in Research Program. He was selected to serve as Patient Advocate at the 2013 DIA 50th Annual Meeting. He is also credited with developing the Clinical Trial Transportation Program, which has solicited and provided transportation to over 100 volunteers for clinical studies, with the assistance of MADPA.
For his policy and community-building efforts, he was recognized as a White House Champion of Change in March 2015. Steve is often asked to speak on the subjects of patient engagement and clinical trial recruitment and retention, including at the National Institutes of Health, the Federal Drug Agency (FDA) and the Van Andel Institute. He serves as an advisor to Dr. Bas Bloem of the Radboud University Nijmegen Medical Centre, Netherlands, in support of the ParkinsonNet Program's entry into the United States.
Steve, with wife Teri, and daughter Kate live in a small town in Connecticut with their basset hound, Bennie. Kate is preparing to graduate from Syracuse University.
---
The MJFF Patient Council was established in March 2009 as a formal channel for the Foundation to solicit input from PD patients and the broader Parkinson's community. The Council advises the Foundation on programmatic fronts including (but not limited to) strategies to best convey patient priorities to the research community and its funders; content and emphasis for patient education and outreach relevant to MJFF's mission to find a cure; patient roles in developing novel ways to conduct research; and mechanisms for impact assessment.