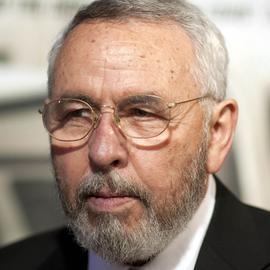 Tony Mendez was a retired CIA officer, an author and an award-winning painter with an international reputation. He resided in Virginia but maintained a gallery and studio on his forty-acre farm in rural Maryland. He passed away on January 19, 2019.
Tony was diagnosed with Parkinson's in 2009 but had noticed symptoms in 2007. Today he actively speaks and raises awareness of Parkinson's and the need for funding and research through many organizations.
In 1965, the CIA's Technical Services Division recruited him. For 25 years he worked under cover, often overseas, participating in some of the most important operations of the Cold War. To the CIA he was their disguise master who ran Wild West adventures in East Asia to Cold War intrigue in Moscow. In January 1980 he was awarded the Intelligence Star for Valor for engineering and conducting the rescue of six U.S. diplomats from Iran during the Iranian hostage crisis. His book about the events, "Argo," served as the basis for the 2013 Academy Award Best Picture film, in which Tony was portrayed by Ben Affleck.
Until his passing, Tony continued to paint and write. He also worked closely with the International Spy Museum in Washington, D.C., where he was a founding board member. His fourth book, "Battleground Moscow," with his wife Jonna, was published in May 2019.
---
The MJFF Patient Council was established in March 2009 as a formal channel for the Foundation to solicit input from PD patients and the broader Parkinson's community. The Council advises the Foundation on programmatic fronts including (but not limited to) strategies to best convey patient priorities to the research community and its funders; content and emphasis for patient education and outreach relevant to MJFF's mission to find a cure; patient roles in developing novel ways to conduct research; and mechanisms for impact assessment.