The Michael J. Fox Foundation relies on leading experts around the world who dedicate their time and insight to help us shape our research strategy.
Our Scientific Advisory Board — a rotating committee of thought leaders — provides regular guidance and direction to Michael J. Fox Foundation staff on our research strategy. In addition, a global network of experts helps review grant proposals and assess project outcomes, and provides key input on specific Foundation initiatives. We would like to extend our thanks to the Fox Advisors who helped us drive progress over the last year.
Fox Advisors
Michael Ahlijanian
Jessica Alber
Roger Albin
Roy Alcalay
Dario Alessi
Nicola Allen
Quincy Almeida
Cara Altimus
Katherine Amodeo
Eline Applemans
Cecilia Arlehamn
Paola Arlotta
Kelly Bakulski
Elisa Baldin
Rita Balice-Gordon
Oliver Bandmann
Sara Bandres-Ciga
Jim Beck
Bahareh Behrouz
Inna Belfer
Etty Benveniste
Erwan Bezard
Kailash Bhatia
Sagnik Bhattacharya
Baris Bingol
Christopher Bishop
Cornelis Blauwendraat
Bastiaan Bloem
Per Borghammer
Xandra Breakefield
David Breen
Susan Bressman
Alexis Brice
Mitchell Brin
Kathrin Brockmann
Jeff Bronstein
Jonathan Brotchie
Lena Brundin
Patrik Brundin
Marion Buckwalter
Edward Campbell
Jason Cannon
Galen Carey
Cynthia Cassandro
Byron Caughey
Jesse Cedarbaum
Lana Chahine
Alice Chen-Plotkin
Shilpa Chitnis
Laura Cockram
Lola Paulette Cook
Mark Cookson
Rita Cowell
Paul Cutler
Nabila Dahodwala
Thomas Davis
Ted Dawson
Pietro De Camilli
Briana De Miranda
Javier De Vicente
Kurt De Vos
Michel Desjardins
David Dexter
Roseanne Dobkin
Chris Domen
Celia Dominguez
Guillaume Dorothee
Ray Dorsey
Michael Duchen
Sonya Dumanis
Nicolas Dzamko
Emmeline Edwards
John Elkins
Fiona Elwood
Luke Esposito
Anthony Estrada
Tony Estrada
Alfonso Fasano
Janel Fedler
Megan Feeney
Ricardo Feldman
Sheila Fleming
Edward Fon
Tatiana Foroud
Susan Fox
Pete Fuller
Anthony Futerman
Jill Gallagher
Sonia Gandhi
Thomas Gasser
Opher Gileadi
Martin Gill
David Ginsburg
Matthew Goldberg
Richard Gordon
Greg Grabowski
Danielle Graham
Maximiliano Gutierrez
Glenda Halliday
John Hardy
Ashley Harms
Sam Hasson
Nathan Hatcher
Jeffrey Hausdorff
Franz Hefti
Jim Hendrix
Poul Henning-Jensen
Anastasia Henry
Nicholas Hertz
Jacob Hesterman
Claudio Hetz
Peter Heutink
Patricia Heyn
Sabine Hilfiker
Warren Hirst
Carole Ho
Samantha Holden
Erika Holzbaur
Michael Honer
Andy Howden
Frank Hsieh
Hirotaka Iwaki
Jonathan Jackson
Marlene Jacobson
Matthew Jacobson
Ravi Jagasia
Arun Jayaraman
Danna Jennings
Kendall Jensen
Andreas Jeromin
Jennifer Johnston
Lorraine Kalia
Pekka Kallunki
Martin Kampmann
Un Kang
Kirstie Keller
Matthew Kennedy
Zayd Khaliq
Karl Kieburtz
Jonathan Kipnis
Deniz Kirik
Joseph Kittler
Christine Klein
William Klunk
Jeff Kordower
Rejko Kruger
Greg Kuhlman
Kishore Kumar
Phillip Kuo
Peter Lansbury
Hilal Lashuel
Matthew LaVoie
Maureen Leehey
Hampton Leonard
Raquel Lieberman
Shen-Yang Lim
Irene Litvan
Ying Liu
Nigel Liverton
Katja Lohmann
Andres Lozano
Omar Mabrouk
Robert Mach
Madeline Maier
Mary Makarious
Fredric Manfredsson
Jacob Marcus
Ken Marek
William Marks
Adria Martig
Kelsey Martin
Terina Martinez
Ignacia Mata
Robert Mather
Chester Mathis
"Soania Mathur"
Joseph Mazzulli
Dewey McCafferty
Lisa McConlogue
Ronald Melki
Niccolo Mencacci
Kalpana Merchant
Anat Mirelman
Brit Mollenhauer
Darren Moore
Magdalene Moran
Paul Morgan
Bruce Morimoto
Huw Morris
Miratul Muqit
Anna Naito
Mike Nalls
Sirisha Nandipati
Elisa Navarro
Alastiar Noyce
Tiago Outeiro
Loukia Parisiadou
Katrina Paumier
Inga Peter
Daniel Peterson
Daniel Pham
Frances Platt
Suresh Poda
Marios Politis
Kathleen Poston
Ron Postuma
Eugenii Rabiner
Towfique Raj
Ian Reynolds
Elizabeth Rhoades
Jacob Richardson
Jason Richardson
Ekemini Riley
Arthur Roach
Owen Ross
Bernardo Sabatini
Dinah Sah
Shilpa Sambashivan
Laurie Sanders
Pablo Sardi
Harini Sarva
Randy Schekman
Michael Schlossmacher
Birgitt Schuele
Howard Schulman
Jeanine Schulze
Artur Francisco Schumacher
Thomas Schwarz
Michael Schwarzschild
John Seibyl
Scott Shandler
David Shurtleff
Eric Siemers
Stefan Sillau
David Simon
Tanya Simuni
Andrew Singleton
Danielle Sliter
Jaye Bea Smalley
Caryl Sortwell
Wolfdieter Springer
David Standaert
Leonidas Stefanis
Bonnie Strauss
David Sulzer
Jim Surmeier
Clive Svendsen
Manuela Tan
Malu Tansey
Peggy Taylor
Thomas Misgeld
Paul Thompson
Julianna Tomlinson
Duygu Tosun-Turgut
Jean-Francois Trempe
Robert Umek
Joseph Vacca
Enza Maria Valente
Hugo Vanderstichele
Peter Vangheluwe
Neil Vasdev
Christina Vaughan
Latha Velayudhan
Aleksandar Videnovic
Richard Wade-Martins
Harrison Walker
Deborah Walter
Xinnan Wang
Andreas Weihofen
David Weiner
Andy West
Nigel Williams
Caroline Williams-Gray
Mark Wilson
Albert Windhorst
Nicolas Wood
Trent Woodruff
Richard Wyse
Maria Xilouri
Margaret Zaleska
Stephen Zicha
Roberto Zoncu
Markus Zweckstetter
We have made a concerted effort to accurately track and list all MJFF advisors. If your name is misspelled or missing from this page, please accept our apology and email the correct information to research@michaeljfox.org.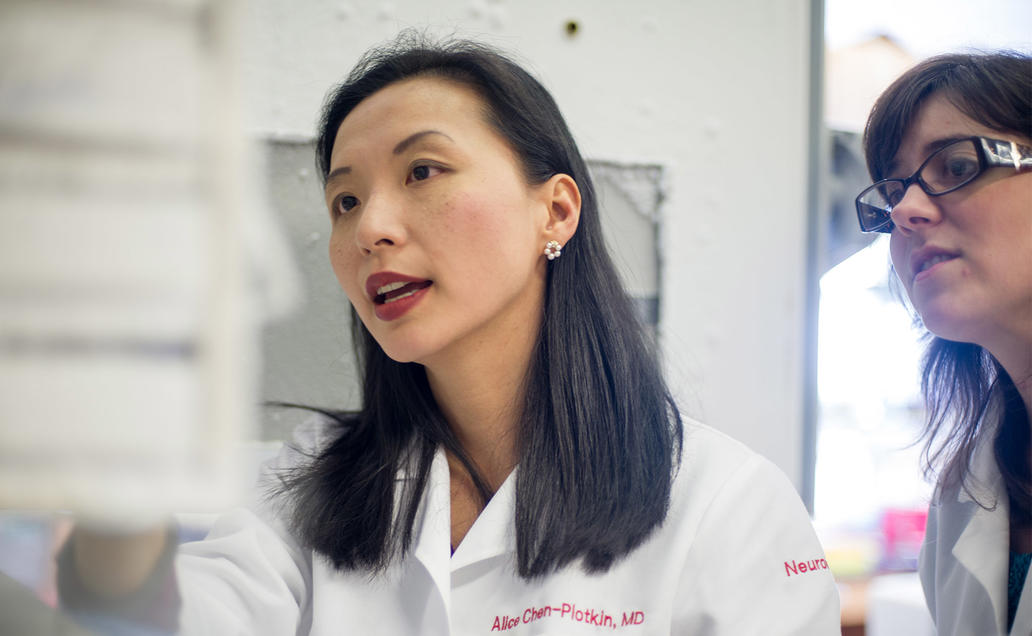 Apply for a Grant
Our funding programs support basic, translational and clinical research from academia and industry.
See Funding Opportunities