The Michael J. Fox Foundation relies on leading experts around the world who dedicate their time and insight to help us shape our research strategy.
Our Scientific Advisory Board — a rotating committee of thought leaders — provides regular guidance and direction to Michael J. Fox Foundation staff on our research strategy. In addition, a global network of experts helps review grant proposals and assess project outcomes, and provides key input on specific Foundation initiatives. We would like to extend our thanks to the Fox Advisors who helped us drive progress over the last year.
Fox Advisors
Asad Abu Bakar
Tim Ahfeldt
Michael Ahlijanian
Bahareh Ajami
David Alagille
Jessica Alber
Roger Albin
Roy Alcalay
Lisa Alcock
Dario Alessi
Quincy Almeida
Katherine Amodeo
Cecilia Arlehamn
Alberto Ascherio
Laura Avanzino
Veerle Baekelandt
Rita Balice-Gordon
Vikas Bansal
Lino Becerra
Spring Behrouz
Bruno Benitez
Etty (Tika) Benveniste
Patty Biezonski
Baris Bingol
Christopher Bishop
Cornelis Blauwendraat
Bastiaan Bloem
Nicolaas Bohnen
Per Borghammer
Thomas Briston
Katie Brittain
Jonathan Brotchie
Patrik Brundin
Dianne Bryce
Edward Callaway
Galen Carey
Chelsea Caspell-Garcia
David Cella
Lana Chahine
Sreeganga Chandra
Alexander Charney
Binith Cheeran
Marie-Francoise Chesselet
Davide Chiasserini
Peter Chin
Luis Concha
Mark Cookson
Navin Cooray
Josh Cosman
Rita Cowell
Robert Craig
Carrie Croy
Paul Cutler
Coralie de Hemptinne
Silvia Del Din
Paula Desplats
Catarina Henriques Lopes dos Santos Rua
Robert Drolet
Janell Drouin-Ouellet
Thomas Durcan
Nicolas Dzamko
Alexis Elbaz
Theresa Ellis
Luke Esposito
Anthony Estrada
Luc Evers
Saranna Fanning
Alfonso Fasano
Conor Fearon
Janel Fedler
Matthew Fell
Shawn Ferguson
Ruben Fernandez-Busnadiego
Christopher G. Filippi
Sheila Fleming
Edward Fon
Tatiana Foroud
Peter Fox
Rebecca Fuller
Erin Furr Stimming
Paul Galatsis
Molly Gale Hammell
Yann Gambin
Ziv Gan-Or
Ian Ganley
Kalle Gehring
Martin Gill
Kelly Glajch
Matthew Goldberg
Andrew Goldfine
Karla Gonzalez
Richard Gordon
Gregory Grabowski
Viviana Gradinaru
Stewart Graham
Elisa Greggio
Lilu Guo
Maximiliano Gutierrez
Glenda Halliday
Ali Hamedani
Jan Hamer
Ashley Harms
J. Wade Harper
Sam Hasson
Nathan Hatcher
Jeffrey Hausdorff
Colin Hawco
Karl Heilbron
Michael Henderson
Jim Hendrix
Anastasia Henry
Kristina Herfert
Nicholas Hertz
Lenora Higginbotham
Andrew Hill
Warren Hirst
Dirk Hockmeyer
Robert Hodgson
Erika Holzbaur
Jessica Huber
Daniel Huddleston
Sarah Huntwork-Rodriguez
James Hurley
Laura Ibanez
Eric Jackowiak
Marlene Jacobson
Matthew Jacobson
Ravi Jagasia
Neda Jahanshad
Arun Jayaraman
Danna Jennings
Poul Jensen
Kendall Jensen
Jennifer Johnston
Laura Jonkman
Hanneke Kalf
Pekka Kallunki
Gabriele Kaminski Schierle
Un Kang
Anumantha Kanthasamy
Arthi Kanthasamy
Ritu Kapur
Dina Katabi
Matthew Kennedy
Deniz Kirik
Agnete Kirkeby
Christine Klein
Jeffrey Kordower
Kristen Kozielski
David-Erick Lafontant
Sofia Landi
Anthony Lang
Jason Langley
Hilal Lashuel
Matthew LaVoie
Michael Lazarou
Jae-Kyung Lee
Andres Leschziner
Michael Lindemann
Nigel Liverton
Andres Lozano
Kelvin Luk
Timothy Lynch
Omar Mabrouk
Robert Mach
Duarte Machado
Gerrit Machetanz
Jennifer Mammen
Martina Mancini
Sneha Mantri
Jacob Marcus
Kenneth Marek
Connie Marras
Lauren Martens
Bonnie Martin-Harris
Robert Martone
Ignacio Mata
Chester Mathis
Heidi McBride
Lisa McConlogue
Pamela McLean
Giorgia Melli
Kalpana Merchant
Mirko Messa
Rebecca Miller
Anat Mirelman
Darren Moore
Magdalene Moran
Bruce Morimoto
Heather Mortiboys
M. Maral Mouradian
Martijn Muller
Miratul Muqit
Alice Nieuwboer
Christopher Norris
Justin O Sullivan
Elizabeth O Day
Patrick Oeckl
Daniel Ory
Tiago Outeiro
Jaya Padmanabhan
Elisa Pelosin
Inga Peter
Christopher Phenix
Fenna Phibbs
Andrea Pilotto
Frances Platt
Helene Plun-Favreau
Kathleen Poston
Ron Postuma
Sandra Pritzkow
Eugenii (Ilan) Rabiner
Brad Racette
Gary Rafaloff
Jordan Raykov
Alexandra Reardon
Alastair Reith
Christel Renoux
Ian Reynolds
Ekemini Riley
Beate Ritz
Emily Rocha
Maxime Rousseaux
George Roussos
Mina Ryten
Karen Sachs
Shilpa Sambashivan
Esther Sammler
Sam Sances
Laurie Sanders
Sethu Sankaranarayanan
Christine Sapienza
S. Pablo Sardi
Anthony Schapira
Randy Schekman
Michael Schlossmacher
Adrien Schmid
Birgitt Schuele
Howard Schulman
Thomas Schwarz
Michael Schwarzschild
Klaus Seppi
Ludy Shih
Andrew Siderowf
Ellen Sidransky
Laura Silvian
Tanya Simuni
Andrew Singleton
Danielle Smith
Caryl Sortwell
Vesna Sossi
Rebecca Speck
Wolfdieter Springer
Philip Starr
Kelly Stauch
Glenn Stebbins
Kathy Steece-Collier
Beth Stevens
Jan Stoehr
A. Jon Stoessl
Li Su
Indu Subramanian
David Sulzer
James Summers
Clive Svendsen
Zachary Sweeney
Caroline Tanner
Malu Tansey
Adriana Tavares
Jean-Marc Taymans
Avner Thaler
Duygu Tosun-Turgut
Jean-Francois Trempe
Joseph Vacca
Wilma van de Berg
Hugo Vanderstichele
Nora Vanegas-Arroyave
Peter Vangheluwe
Andrea Varrone
Neil Vasdev
Ajay Verma
Elizabeth Villa
Victor Villemagne
Tuhin Virmani
Sebastian Virreira Winter
Laura Volpicelli-Daley
Richard Wade-Martins
David Walt
Doris Wang
Andreas Weihofen
David Weiner
Daniel Weintraub
Andrew West
David White
Robert White
Albert Windhorst
Konstanze Winklhofer
Kenneth Witwer
Li Chin Wong
Daniel Ysselstein
Elena Ziviani
Friederike Zunke
Mark Damesyn
William MacKenzie
Mary Lou Woodford
Andrew Wilson
Allan Wu
Esther Ndemo
Karen Lundgren
Rebecca Gilbert
Cathi Thomas
Jeremy Pine
Satya Sahoo
Laura A. Conn
Shawna Mercer
Jeanette Stingone
Jessica Rose-Malm
Kristi Pier
Ernad Klipic
Jill Krause
Anna Naito
Jim Beck
Zachary Meyer
Codrin Lungu
Gonzalo J. Revuelta
Lori McMahon
Irene Litvan
Sarah Benish
Whitley Aamodt
Allison W. Willis
Ray Dorsey
Deepak Gupta
Susan Nielsen
Paul Wormeli
Beth Mastin
Helen Matheny
Padmashree Tirumalai
Rochelle Goodwin
Karoly Nikolich
Victor Finomore
Marcelo Merello
David Breen
Markus Zweckstetter
We have made a concerted effort to accurately track and list all MJFF advisors. If your name is misspelled or missing from this page, please accept our apology and email the correct information to research@michaeljfox.org.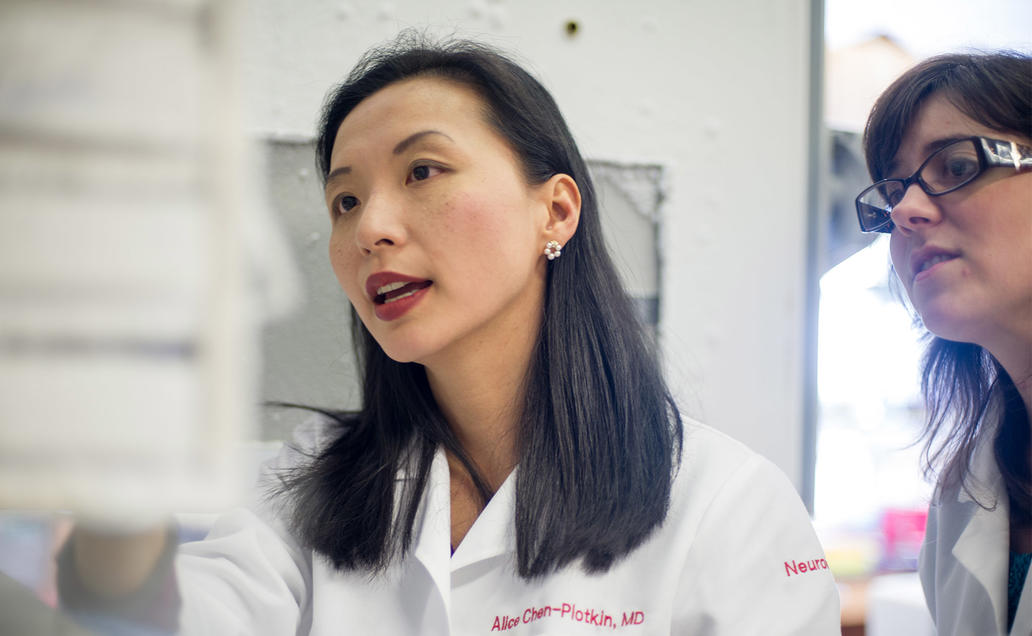 Apply for a Grant
Our funding programs support basic, translational and clinical research from academia and industry.
See Funding Opportunities