The Michael J. Fox Foundation relies on leading experts around the world who dedicate their time and insight to help us shape our research strategy.
Our Scientific Advisory Board — a rotating committee of thought leaders — provides regular guidance and direction to Michael J. Fox Foundation staff on our research strategy. In addition, a global network of experts helps review grant proposals and assess project outcomes, and provides key input on specific Foundation initiatives. We would like to extend our thanks to the Fox Advisors who helped us drive progress over the last year.
Fox Advisors
Anissa Abi-Dargham
Michael K. Ahlijanian
Roger L. Albin
Dario Renato Alessi
Julie K. Andersen
Nicole Armstrong
Elnaz Atabakhsh
Veerle Baekelandt
Anne Bang
Bahareh Behrouz
Etty N. Benveniste
Daniela Berg
Aurelian Bidulescu
Hans-Peter Biemann
Baris Bingol
Christopher Roy Bishop
Bastiaan R. Bloem
Nick Bohnen
Elizabeth Bradshaw
Kathrin Brockmann
Jonathan M. Brotchie
Patrik Brundin
Marion Buckwalter
Galen John Carey
Byron Caughey
Jesse M. Cedarbaum
Lana Chahine
Mallar M. Chakravarty
Alice Chen-Plotkin
Marie-Francoise Simone Chesselet
Mark R. Cookson
Rita Marie Cowell
Jacquelyn Cragg
Neville Croft
Paul Cutler
Alain Dagher
Thomas L. Davis
Edgar Diaz
Celia Dominguez
Ray Dorsey
Guangwei Du
Nicolas Luke Dzamko
Sebastian Dziadek
Theresa Ellis
Luke A. Esposito
Anthony Estrada
Karl Evans
Pam Factor-Litvak
Faraz Faghri
Alfonso Fasano
Matthew Fell
Paul Robert Fisher
Sheila M. Fleming
Edward A. Fon
Kelly D. Foote
Tatiana M. Foroud
Luca Foschini
Doug Galasko
Paolo Garagnani
Claire Garwood
Thomas Gasser
Kalle Gehring
Opher Gileadi
Martin Gill
Darren Gitelman
Johannes Gloeckner
Matthew S. Goldberg
Richard Gordon
Gregory Grabowski
Danielle Graham
Aysegul Gunduz
Roger Gunn
Ashley Simpson Harms
J. Wade Harper
Sam Hasson
Nathan Galen Hatcher
Matthew C. Havrda
Seth Alanson Hays
Franz F. Hefti
James A. Hendrix
Fritz Herberg
Nicholas Thomas Hertz
Christopher W. Hess
Jacob Hesterman
Patricia Cristine Heyn
Stephanie Hickey
Eric Hill
Warren D. Hirst
Carole Ho
Guillermo Horga
Jianying Hu
Michele Hu
Xiaoping Philip Hu
Xuemei Huang
Daniel E. Edward Huddleston
Sarah Huntwork-Rodriguez
Lorraine Iacovitti
Marlene Jacobson
Matthew P. Jacobson
Danna L. Jennings
Poul Henning Jensen
Andreas Jeromin
Joohi Jimenez-Shahed
Jennifer A. Johnston
Zach Kabelac
Pekka Kallunki
Un Jung Kang
Andreas Keller
Eileen J. Kennedy
Matthew Kennedy
Robin Ketteler
Karl Kieburtz
Deniz Kirik
Anne D. Kloos
Rob Knight
David Komander
Jeffrey H. Kordower
Arjan Kortholt
Paul E.G. Kristjansen
Rejko Krueger
Viviane Labrie
Thomas Lanz
Hilal A. Lashuel
Heather Lasseter
Matthew LaVoie
Jae-Kyung Lee
Max Andrew Little
Irene Litvan
Nigel Liverton
Kelvin C. Luk
Robert Mach
Jacob Marcus
Kenneth L. Marek
Connie Marras
Terina Martinez
Robert Martone
Colin Masson
Chester A. Mathis
Joseph R. Mazzulli
Jonathan McConathy
Lisa Claire McConlogue
Kalpana Merchant
Brit Mollenhauer
Magdalene M. Moran
Bruce Morimoto
James F. Morley
Darren J. Moore
Heather Jane Mortiboys
Miratul Muqit
Christopher M. Norris
Kelly Nudelman
Michael Okun
Larsson Omberg
Jill Ostrem
Neil Oxtoby
Rodrigo Pacheco
Michelle Penny
Inga Peter
Greg Petsko
Suzanne R. Pfeffer
Suresh Poda
Kathleen L. Poston
Ingrid Pretzer-Aboff
Ilan Rabiner
Brad A. Racette
Towfique Raj
Ernesto Ramirez
Alastair Reith
Ian J. Reynolds
Anna Elizabeth Rhoades
Irene Hegeman Richard
Jason Richardson
Ekemini Riley
Jean-Christophe Rochet
Ryan Roemmich
Marina Romero-Ramos
Udi Rubin
Laurie Heather Sanders
Pablo S. Sardi
Harini Sarva
Gabriele S. Kaminski Schierle
Howard Schulman
Adam Schwarz
Stefan Theodor Schwarz
Kristen Scott
John P. Seibyl
Klaus Seppi
Alessandro Sette
Scott Shandler
Les Shaw
Aparna Wagle Shukla
Andrew Siderowf
Laura Silvian
Tanya Simuni
Kristel Sleegers
Sada Soorapanth
Caryl E. Sortwell
Wolfdieter Springer
David G. Standaert
Kelly Lynn Stauch
Glenn T. Stebbins
Beth Stevens
Jonathan Stoessl
David L. Sulzer
D. James Surmeier
Margaret Sutherland
Maurice S. Swanson
Zachary Sweeney
Malu G. Tansey
Susan S. Taylor
Julianna Jade Tomlinson
Duygu Tosun-Turgut
Jean-François Trempe
Joseph Vacca
David Vaillancourt
Hugo Vanderstichele
Bart PC van de Warrenburg
Kendall Van Keuren-Jensen
Neil Vasdev
Wim Versees
Miquel Vila
Laura A. Volpicelli-Daley
Richard Wade-Martins
Harrison Walker
Fei Wang
Hong Wang
Robert Owen Watson
Caleb Paul Webber
Andreas Weihofen
David M. Weiner
Andrew B. West
Caroline Williams-Gray
Kristine Yaffe
Richard J. Youle
Margaret M. Zaleska
Friederike Zunke
Markus Zweckstetter
We have made a concerted effort to accurately track and list all MJFF advisors. If your name is misspelled or missing from this page, please accept our apology and email the correct information to research@michaeljfox.org.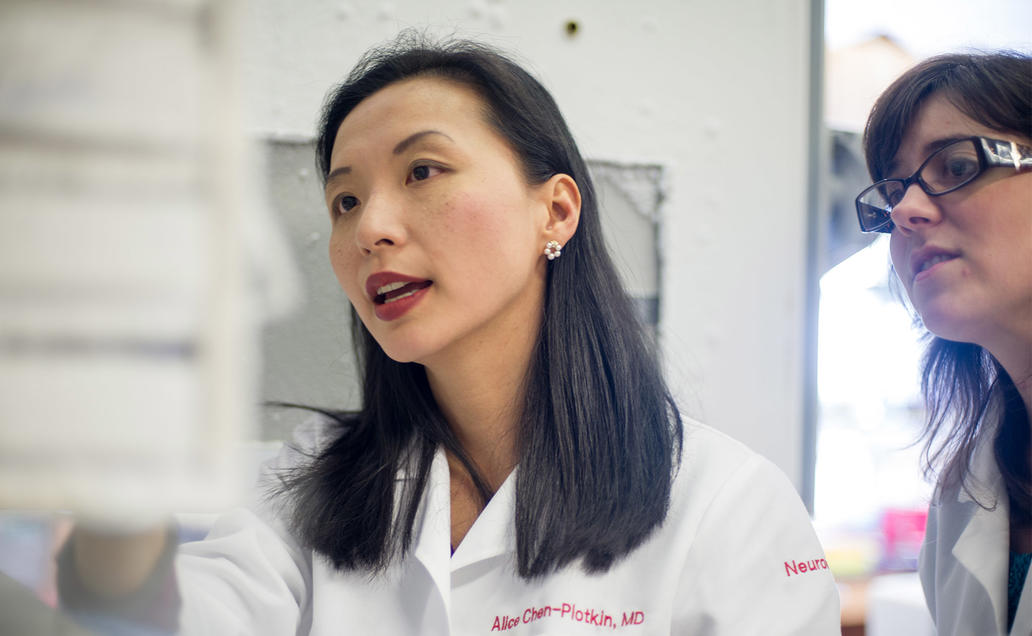 Apply for a Grant
Our funding programs support basic, translational and clinical research from academia and industry.
See Funding Opportunities