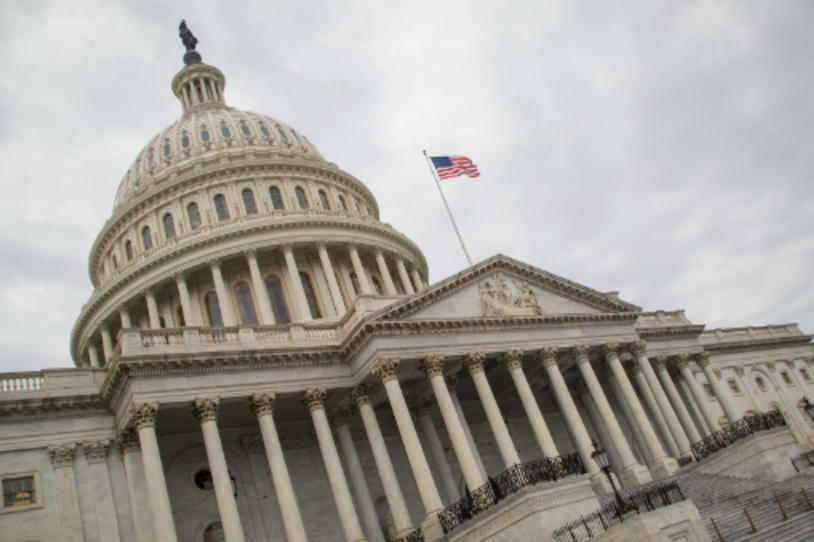 May 8, 2023: 
Advocates and members of the Parkinson's continue to email, call, and meet with their members of Congress to ask them to support the National Plan to End Parkinson's Act (S.1064/H.R.2365). And it's working! The bill now has 11 cosponsors in the Senate and 48 cosponsors in the House. 
Here's what the community is saying about advocating for congressional support of the National Plan: 
"I just got the news that Rep. Matsui has agreed to cosponsor the National Plan to End Parkinson's Act! I would like to thank you all for your efforts in making this happen.  For me and an ever-increasing number of Californians afflicted by this disease, this legislation offers hope in a fight where losing hope is devastatingly easy.  I am personally grateful for all of you, and the many others who have been working to push this forward.  Because of you, hope is in my corner. Thank you, thank you, thank you." — Jerry Pepper 
 You can reach out to your members of Congress to ask them to support this bill. It's easy and it only takes about 60 seconds to do:  Ask Congress to Help Prevent and Cure Parkinson's Disease 
Here is recent press coverage of the legislation: 
---
On Wednesday, March 29, 2023, the U.S. House of Representatives and U.S. Senate reintroduced the first-ever legislation solely devoted to ending Parkinson's disease. As you may recall, the bill was first introduced in the previous Congress, but did not come up for a vote by the time Congress adjourned at the end of its session in December 2022. 
The National Plan to End Parkinson's Act (H.R.2365 / S.1064) will unite the federal government and private enterprise in a mission to prevent and cure Parkinson's. It also will alleviate financial and health burdens on American families and ensure those living with the disease have access to the care they need. About one million people are living with Parkinson's in the United States and there are nearly 90,000 new cases diagnosed every year. 
This bipartisan legislation is led by Senators Shelley Moore Capito (R-WV) and Chris Murphy (D-CT) and Representatives Gus Bilirakis (R-FL) and Paul Tonko (D-NY). The bill was introduced with the support of six additional senators and 12 additional representatives who signed on as cosponsors. The Michael J. Fox Foundation and Parkinson's community are thankful for their leadership in re-introducing the bill in the new Congress. We also are grateful for the advocacy from many volunteers in the Parkinson's community who met with their members of Congress to ask them to cosponsor the bill for its introduction. 
It's Time to Advocate 
This bill will go through the traditional congressional process and will need to be voted on by the House and Senate. Your members of Congress need to hear from you! Please contact them and ask them to co-sponsor this historic legislation. We have a pre-written email you can use. It's easy and takes about 90 seconds to do!    
 
How does the National Plan actually work? 
Parkinson's is a disease that requires a national effort to cure and prevent. Parkinson's costs the U.S. $52 billion every year, half of which is shouldered by the federal government. That annual cost is expected to grow to $80 billion by the year 2037. A National Plan to End Parkinson's has the potential to: 
Dramatically increase federal research funding; 

Develop more effective pathways for treatments and cures; 

Improve early diagnosis; 

Spark new and improved models for patient care; 
Create standards and measures to prevent Parkinson's disease;  

Address health disparities in diagnosis, treatment and clinical trial participation; and  

Enhance public awareness of the disease. 
The public-private advisory council created as part of this legislation will report to Congress on their progress and impact in ending Parkinson's. This is the kind of forward-looking strategy and responsible accountability the Parkinson's community needs and deserves. 
We will update this blog as the legislation advances through Congress, so stay tuned! Please follow us on our social media channels to get the latest and greatest news about the National Plan as Congress begins its work. If you have a relationship with your members of Congress, please email us at policy@michaeljfox.org so we can work with you to ask your elected officials to cosponsor this legislation. 
What Congress is saying about the National Plan to End Parkinson's Act: 
Press Release from Senators Capito and Murphy 
Press Release from Representatives Bilirakis and Tonko 
What the community is saying about the National Plan to End Parkinson's Act: 
Parkinson's News Today: National Plan to End Parkinson's Act Reintroduced