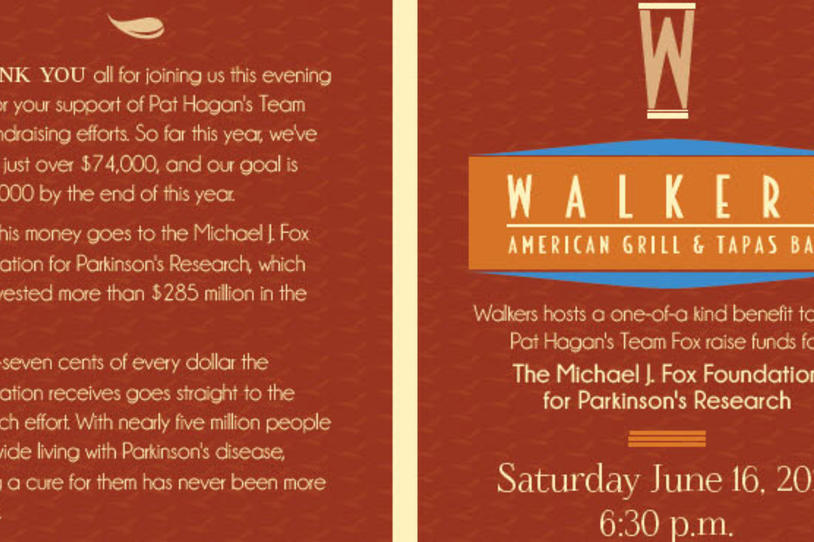 Pat and Carol Hagan joined Team Fox in 2011 and raised more than $60,000 in their first year of fundraising. Pat, who was diagnosed with Parkinson's in 2009, works alongside his wife, Carol, running her art studio in Billings, Montana. They combined their passions—Carol's love (and talent) for painting and their collective drive to find a cure for Parkinson's—to put together a successful, annual fundraiser.
Last year, they resurrected the Western Masters Art Show and Sale, adding a Team Fox component whereby 13 artists finished a piece in a live setting and then participated in an auction of that piece, donating at least half of the proceeds to Parkinson's research. At this year's Western Masters in March, they raised nearly $75,000 for Team Fox—and that was only the beginning of their 2012 fundraising efforts. They have set a goal to raise $100,000 by the end of this year.
On June 16, the Hagans are hosting their second 2012 event, Songwriters in the Round at Walkers American Grill & Tapas Bar in Billings, MT. The restaurant will be closed for the event, which will feature live music from local musicians like Bill Payne of Little Feat, Sean Devine of Two Story Ranch, Jessica Kilroy and Kostas. Additionally, there will be a live art auction, dinner and more.