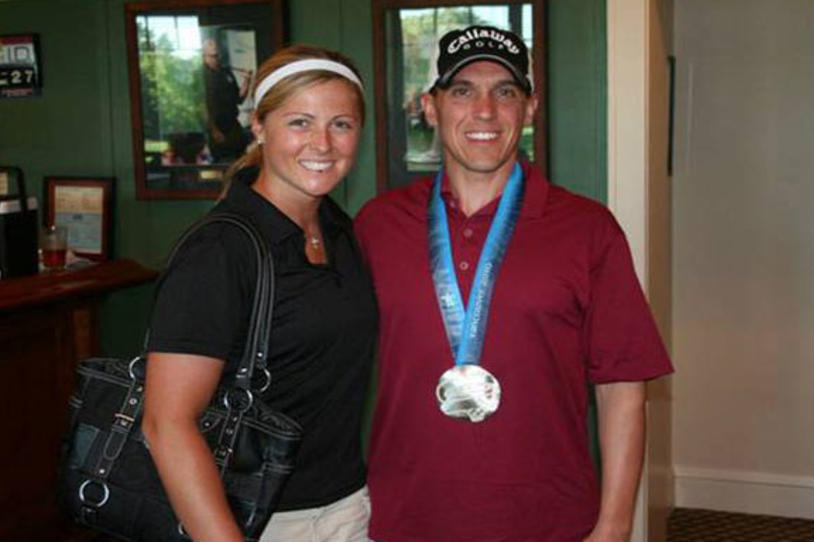 Team Fox member Joe Erickson grew up golfing with his father. As he puts it, they were "golfing buddies." It's no surprise then that Joe decided to organize a Team Fox golf tournament after his father—who lived with Parkinson's disease for nearly two decades—passed away in 2008.
The Twin Cities Celebrity Golf Classic began in June 2009 as a way for Joe to celebrate and honor his father's life. Joe recalls, "Based on what he went through and what our family went through, I knew I needed to do something for him and for other people living with Parkinson's disease."
Joe and his event committee are gearing up for their third annual event at the Minneapolis Golf Club on Monday, June 25. Each foursome will play with a local celebrity, including John Harrington from the 1980 "Miracle on Ice" Olympic Men's Hockey team and Gigi Marvin from the 2010 Olympic Women's Hockey team. In addition to golf, the day includes a silent auction, dinner, entertainment with comedian C. Willi Myles and more.