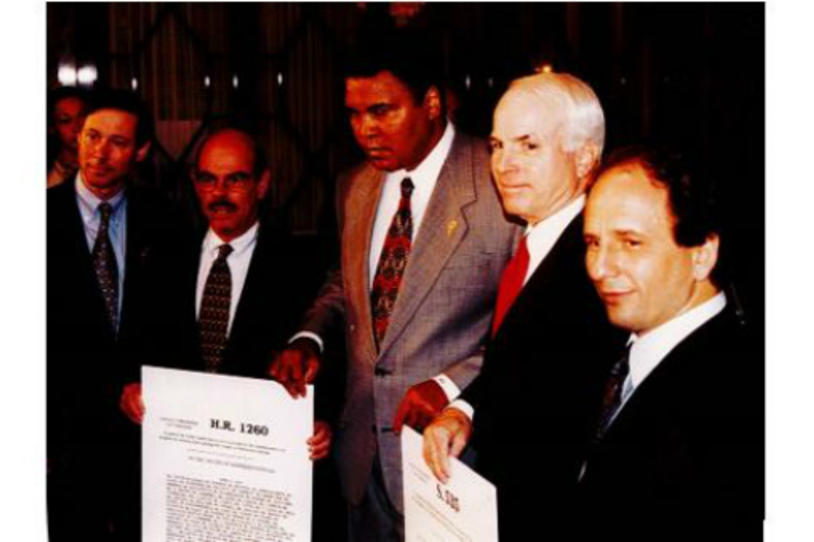 United States Senator John McCain (R-AZ) died on August 25 at the age of 81. During his long career in public service, Senator McCain helped shape many laws, including championing the passage of the Morris K. Udall Parkinson's Research and Education Act in 1997, which established the Morris K. Udall Centers of Excellence for Parkinson's Disease Research. The centers are named for former Congressman Morris Udall (D-AZ), who lived with Parkinson's and was a close friend of Senator McCain.
The centers, which are located at nine academic institutions across the country, seek to understand the causes of Parkinson's and improve diagnosis and treatment. They focus on many areas of research, including genetics, development and testing of potential therapies, and novel avenues of clinical research.
Senator McCain also was a long-time supporter of the disability community, co-sponsoring the Americans with Disabilities Act (ADA) and the ADA Amendments Act.
The Michael J. Fox Foundation is grateful for the contributions Senator McCain made to Parkinson's disease research.