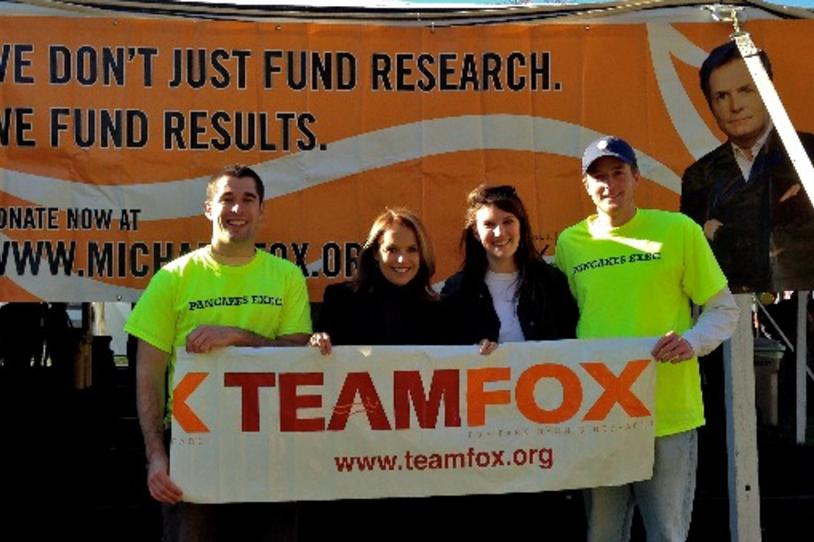 On Saturday, October 26, students at the University of Virginia hosted their 10th Annual Pancakes for Parkinsons breakfast. With a giant balloon arch and festive birthday decorations strung around the University's Lawn, over 4,000 members of the UVa and greater Charlottesville community stopped by to mark the occasion.
As an unexpected surprise, the UVa team was thrilled to welcome UVa Alumnus and current talk show host Katie Couric (pictured left) to the morning's event. Couric, whose father passed away due to complications stemming from Parkinson's in 2011, has since played an active role in spotlighting Parkinson's disease awareness.
While donations are still being finalized, early estimates show the event will once again surpass the $20,000 mark: an impressive feat for an event that relies solely on generous tips from its diners! Since the event's inception in 2004, the student-run UVa Pancakes for Parkinson's event has raised over a quarter of a million dollars in support of Team Fox.
Congrats to UVa Pancakes on yet another fantastic event!