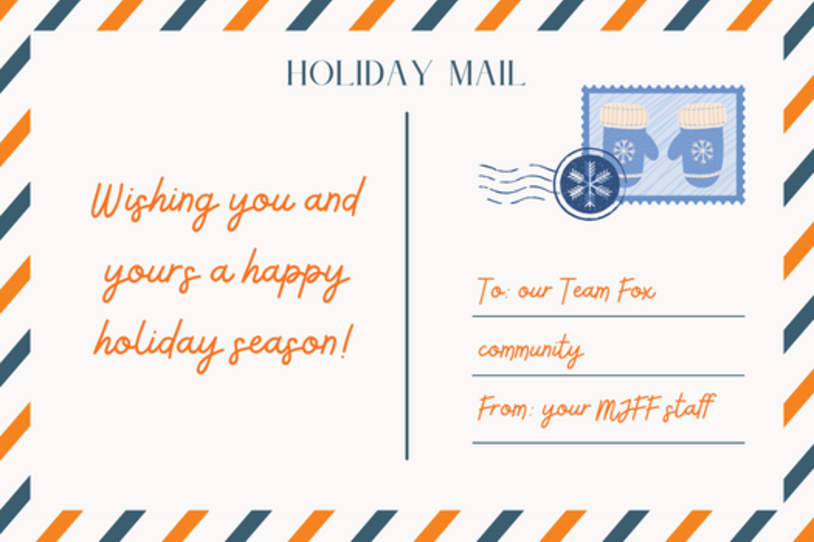 The holiday season is here, and now is the perfect time to spread cheer and Parkinson's disease (PD) awareness!
Check out some places you can shop to incorporate your support of Team Fox and The Michael J. Fox Foundation (MJFF) into your holiday plans: 
The Best Paste.™
To honor her longtime friendship with Michael J. Fox, The Best Paste.™ Founder and Michael's hairstylist, Kristan Serafino, is offering Michael's favorite styling paste as a limited-edition item where all earnings will be donated to MJFF! Use the link and coupon code MJFF15 for 15 percent off!
Silver Sculptor
In August, Joanne Simmons climbed Mount Kilimanjaro with Team Fox in honor of her father who lives with PD. "Climbing Mount Kilimanjaro is an incredible undertaking, but it pales in comparison to the daily challenges faced by people with PD," says Joanne. Determined to raise funds and awareness for PD, she created special jewelry mountain pieces (studs, drop earrings and a necklace). "These pieces represent the challenges we face every day and serve as a reminder that every challenge is achievable if we take one step at a time." She also created a Team Fox necklace (and a tie clip coming soon!). All proceeds from the sale of these pieces will go to MJFF. 
Springrose Bra
For those with PD, clothing can be a particular struggle, especially when fine motor skills are affected. Buttons and small clasps quickly become impossible without assistance. The Springrose Adaptive Front Closure Bra ensures dressing is frustration-free and comfortable while offering crucial independence and style. A portion of all proceeds will benefit MJFF.
Altra Running
$5 from every pair of the Altra Running Paradigm 7 running shoe sold in Kara Goucher's signature "Hope" color will benefit the Bachmann-Strauss Fellowship in Dystonia Research, a training program established by The Michael J. Fox Foundation growing the global base of researchers studying the movement disorder dystonia and symptoms of Parkinson's disease.   
C.Krueger's
After Cheryl Krueger, the intrepid founder of C.Krueger's, was diagnosed with PD, she combined her passion for cookies and her desire to find a cure by creating an MJFF cookie collection. 15 percent of proceeds from this collection will be donated to Team Fox. "I believe cookies are a universal gesture of love — especially joyful when shared. As I live with and battle my own Parkinson's diagnosis, I find power and positivity in working with others to discover treatments and a cure" says Cheryl.    
Fox Shop
Spread awareness for Parkinson's research by purchasing some Team Fox- and MJFF-branded merch! Get 15 percent off your purchase through Friday, December 15 using the promo code Holiday15.