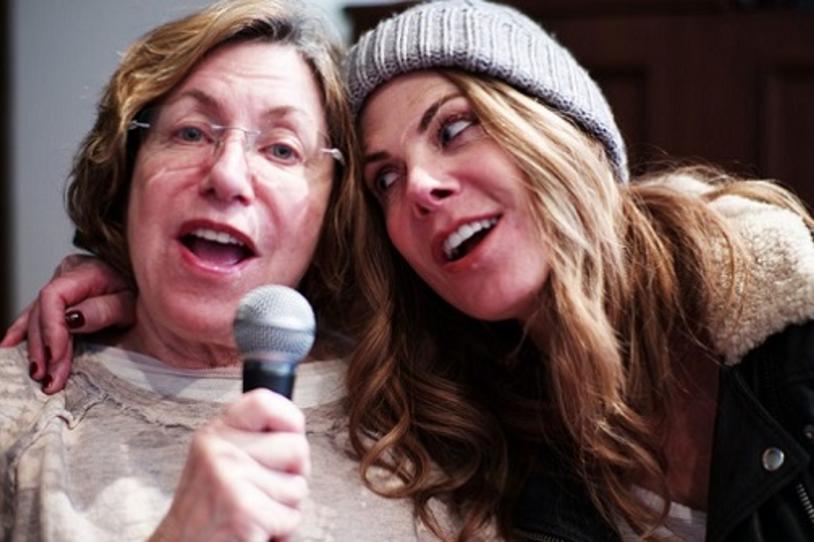 Music has played a role in Diana Davidow's life for years. But it wasn't until she was diagnosed with Parkinson's disease (PD) just over six years ago, that she realized the power of this lifelong passion. It was her friend, Carol Rosenstein*, who first introduced Diana to the idea of music as medicine through Music Mends Minds, a Los Angeles-based nonprofit Carol and her husband, Irwin (who also lives with PD) created to support the mind and spirit of those with Parkinson's and other neurodegenerative diseases.
"I was at Carol's house one day and Irwin played the piano for us. I love to sing and asked if he knew any show tunes. Soon, I was singing right along with him. I couldn't believe how well he was playing the piano," says Diana. "From that point on, I listened to everything Carol said about the power of music."
Now, Diana sings with the flagship band created through Music Mends Minds called The 5th Dementia, which is comprised of musicians living with a brain disease who use their talents to heal and bring joy to others.
"It's been the most incredible experience," says Diana. "There is so much love, support and talent! It's been unexpectedly healing for me."
Diana's partner, Debrah agrees. "It's a really happy interlude in her life. What an unbelievable thing to happen; it's like a miracle."
The band has also been instrumental for Diana's daughter, Meredith. She says, "I was initially afraid because many of the band members are more advanced in their disease than my mom. That could be our future, too. But everyone is thriving in this environment."
The  5th Dementia caught the attention of documentary filmmaker, Serene Meshel-Dillman, who was blown away by how joyful the band members became while playing and singing their music. Serene decided to make The 5th Dementia Documentary to chronicle the stories of the band members, their rehearsals and concerts.
"Because they are singing songs from their era, they awaken to the joy of the music and feel happiness from playing together. There is no medication that does this," says Serene.
Serene hopes this documentary will heighten awareness about the benefits of music for others living with a neurodegenerative disease.
Watch the trailer below for a sneak peak of The 5th Dementia Documentary.

Visit www.the5thdementiadocumentary.com for more information and updates on the film's premiere.
*Carol Rosenstein was recently named a CNN 2018 Hero for her ongoing work using music as medicine. Since Music Mends Minds was founded in 2014, Carol has helped create 20 bands and improve the lives of over 200 people. Read the feature here. 
______
Lauren Carr is a freelance writer and consultant who helps nonprofits solicit, steward, and celebrate their philanthropic donors.