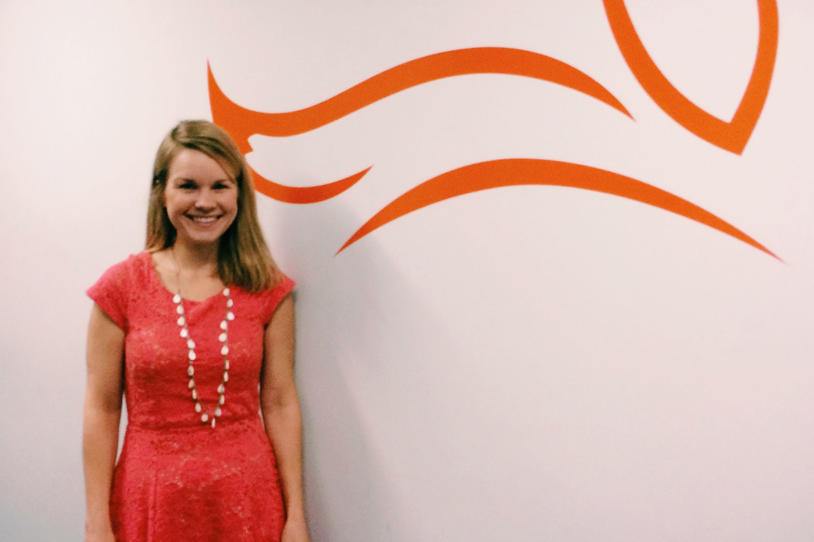 A new face arrived in our office last week — movement disorder specialist Rachel Dolhun, MD came to the Foundation to lead medical communications.
Dr. Dolhun is our second medical doctor on staff; you may know Maurizio Facheris, MD, from the Ask the MD video series. Dr. Facheris will continue to engage with the patient and supporter community, as well as manage our funding portfolio of clinical trials. Dr. Dolhun joins The Michael J. Fox Foundation to expand our connections with people with Parkinson's and their loved ones and with the doctors who treat movement disorders and refer patients to clinical trials.
She answered a few questions to introduce herself to FoxFeed blog readers:
The Michael J. Fox Foundation: What are you going to do here at the Foundation?
Dr. Rachel Dolhun: The goal is to incorporate my medical knowledge and experience as a movement disorder specialist to provide information to patients and clinicians to increase awareness and knowledge of Parkinson's disease and engagement in research.
MJFF: What did you do before joining us here in New York City?
RD: I spent probably over half my life in school — I went from college in San Diego (University of San Diego) to medical school in North Carolina (Wake Forest University) to training in Nashville at Vanderbilt University Medical Center, where I did an extra year of fellowship in movement disorders. After that I moved back to North Carolina and was in private practice for the past four years.
Then I turned everything upside down — quit my job, sold my car and my condo and moved to New York!
MJFF: What made you want to work at MJFF?
RD: The Michael J. Fox Foundation is such a well-respected organization with an innovative model of devoting research dollars toward the most promising therapies and potential cures. I wanted to be part of an organization that is really making a difference in people's lives.
I loved working with Parkinson's patients in private practice — they and their families are the nicest people! Because of time limitations and other constraints, I wasn't able to focus on these patients and their disease as much as I wanted to. At the Foundation I will be able to put all my attention to Parkinson's disease, and I will have the luxury of interacting with so many different people affected by Parkinson's on both a personal level and on a global scale.
MJFF: What has your impression been over your first week?
RD: I was laughing that in my first week I had to have a wardrobe consultation because we were shooting a video with Michael J. Fox!
But really, I'm so excited about several things. I see already that my day-to-day — if not hour-to-hour work — is going to be so varied. I've already had lunch with some supporters, written a blog and met with multiple people from several of the other teams here. It's gone from overwhelming to really just exciting about where I and the Foundation can take my new position together.
MJFF: What else should the MJFF community know about Dr. Rachel Dolhun?
RD: In my spare time I love to read, exercise, and bake. I feel like baking is therapeutic but also a science — you follow a certain recipe, you get a certain result. My claim to fame is Paska, a traditional Ukranian Easter bread. It's an intensive full-day process to create; you have to let the dough rise, knead it down, let it rise again and then bake it. I'm always so impressed with myself when it all works out!
Read Dr. Dolhun's first blog on the relationship between smoking and Parkinson's disease.