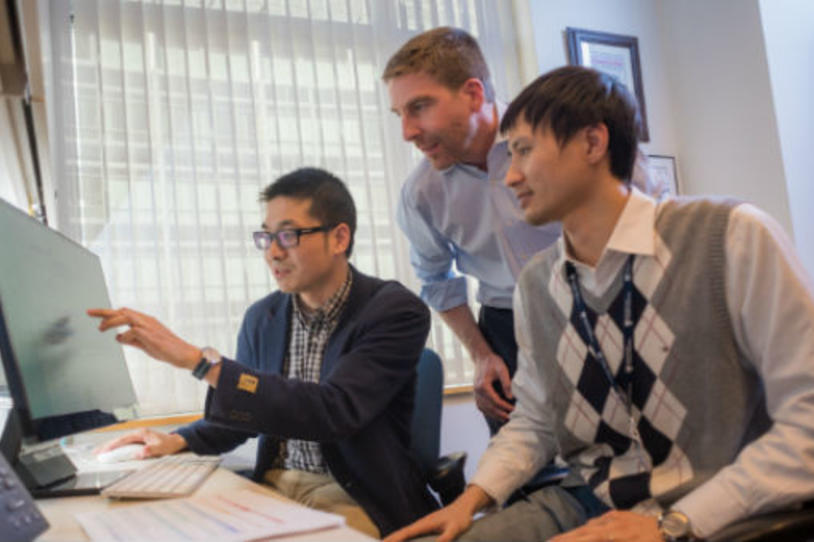 The Edmond J. Safra Fellowship in Movement Disorders is building a global network of expert Parkinson's disease (PD) physician-researchers who can care for people and families living with disease while simultaneously fueling research progress. A partnership between the Edmond J. Safra Foundation and The Michael J. Fox Foundation established in 2014, the program annually funds eight medical centers to each train one new specialist as both a Parkinson's doctor and researcher.
To date, the program has graduated 27 new movement disorder specialists serving PD communities around the world. And it's on track to graduate 72 new experts by the year 2028. (Read more about the Fellowship.) These clinician-scientists can connect patients to ongoing research trials, incorporate the latest treatments and technologies in care plans, and leverage their interactions with patients to lead the most needed and meaningful research.
To enhance graduates' contributions to Parkinson's research, the Fellowship recently launched a competitive funding opportunity for alumni. The Edmond J. Safra Movement Disorders Research Career Development Award offers two $50,000 grants to support graduates' path to becoming an independent scientific investigator at the forefront of the field.
An independent review committee evaluates applicants based on their strengths as a scientist, the clarity of their path forward, and the potential impact of their proposed research project.  
The 2022 awardees are:
Conor Fearon, BE, MB, PhD; Class of 2022
Consulting neurologist; Dublin Neurological Institute; Dublin, Ireland
Combining his expertise in electrical engineering and movement disorders, Conor aims to develop non-invasive objective measures (biomarkers) to diagnose and track Parkinson's and related diseases by analyzing eye movements and pupillary changes. Conor anticipates his findings will improve both care and clinical trials of Parkinson's.
Anne Weissbach, MD; Class of 2020
Clinician scientist; Institute of Neurogenetics Lübeck and Institute of Systems Motor Science; Lübeck, Germany
Using non-invasive brain stimulation, Anne will evaluate unique brain signals in people with inherited Parkinson-dystonia syndromes. These diseases have symptoms of both PD and dystonia, a muscle cramping that can be part of PD or a condition on its own. Anne hopes this work will lead to better understanding of and treatments for both Parkinson's and dystonia.
Both grantees will now begin these two-year research projects, while continuing to provide expert care to people and families living with Parkinson's and other movement disorders.