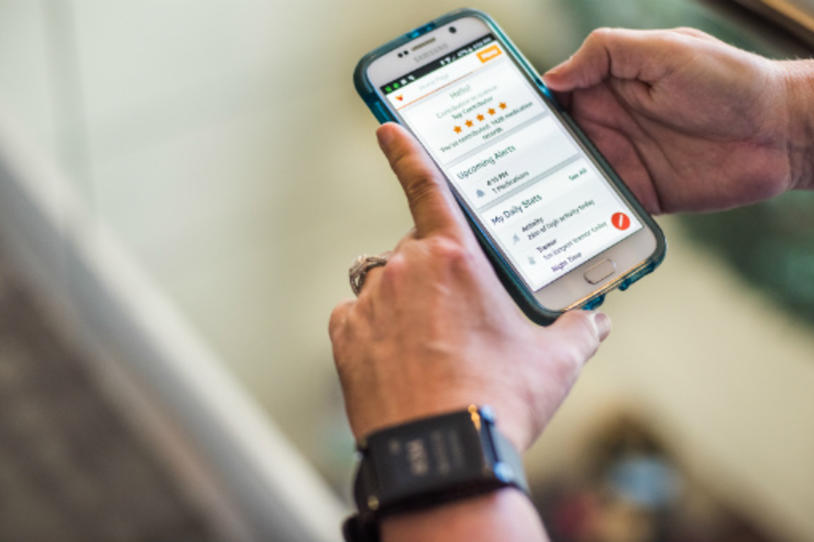 This week, The Michael J. Fox Foundation Foundation released data from the Parkinson@Home Study. Researchers demonstrated the feasibility of collecting objective data using mobile and wearable devices across a large group of people with Parkinson's disease (PD). Results were published in PLOS ONE.
Parkinson's is a unique disease. Symptoms can vary day to day and even throughout the same day. A patient sees his or her physician once every three to six months, providing the clinician a snapshot of how PD affects that person. Wearable devices, such as smartwatches, could monitor symptoms on a continuous basis to provide insight into an individual's daily experience with PD, which may amplify clinical care and research.
"No two people with Parkinson's have the same disease," says Sohini Chowdhury, MJFF deputy CEO. "Capturing information from mobile devices can fill time gaps for investigators, provide insights into patients' PD symptom changes throughout the days and weeks, and reveal more about the variability of these experiences from person to person."
The Parkinson@Home Study lays the foundation for other studies to incorporate digital technology. Researchers already are testing mobile and wearable devices in the Clinician Input Study in Parkinson's Disease (CIS-PD), an initiative aimed at substantiating their use in clinical care. Learn more about CIS-PD.