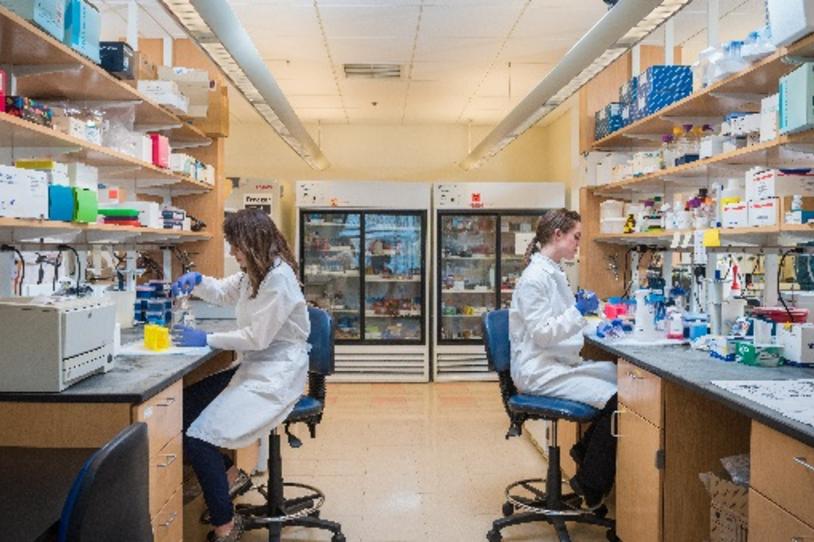 A promising new therapeutic for Parkinson's disease has secured funding for Phase II testing. The Michael J. Fox Foundation (MJFF) supported early research of this drug, paving the way for its advancement into clinical trials.
Parkinson's disease (PD) is typically treated with medicines that replace the neurotransmitter (chemical messenger) dopamine; however, these medicines can sometimes have unwanted adverse effects. One such side effect is levodopa-induced dyskinesia (LID), or involuntary movements, which can occur in conjunction with long-term use of levodopa and prolonged duration of disease.
In 2007, MJFF funded work looking into novel drug candidates to address side effects of PD medicines. Researchers identified a potential therapy that affects mGluR4, a glutamate (another chemical messenger) receptor, which addresses motor function by working outside of the dopamine system. Through additional work (also funded by MJFF in 2014), researchers discovered that this drug helped treat motor symptoms in pre-clinical models.
Prexton Therapeutics, a spinoff of Merck Serono, recently announced that funding had been secured for the mGluR4 candidate through venture capitalist investments. The company will be conducting two Phase II trials, one that will explore the role of the candidate drug in Parkinson's motor symptoms and one that will focus specifically on LID. Following successful completion of their Phase I trial this past fall, Prexton is planning to begin the Phase II trials in the first half of 2017.
Taking a compound through clinical testing and eventually to approval is a long road with many obstacles along the way. MJFF is committed to accelerating the pace of PD research by "de-risking" early investments in the candidate development process. Our work in supporting initial research of the mGluR4 candidate helped remove financial and other barriers to advance its testing. This is a key example of how our de-risking strategy supports Parkinson's drug development.
Watch our webinar to learn more about dyskinesia.
Interested in participating in dyskinesia research? Learn more about trials and studies in dyskinesia by visiting Fox Trial Finder.