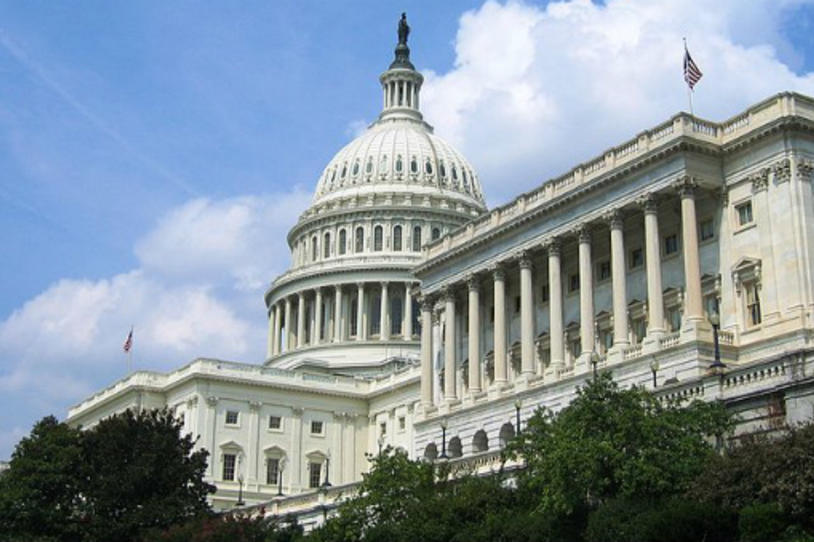 Over the past few months, The Michael J. Fox Foundation's (MJFF) public policy team in Washington, D.C. has been hard at work alongside grassroots advocates in our Parkinson's Policy Network to advocate for more research and better care.
In this blog, we share some updates and what's next for Parkinson's public policy.
Progress in Increasing Research Funding
The U.S. House of Representatives has finished all their fiscal year (FY) 2023 appropriations bills. We are happy to share there is continued research funding of the Department of Defense's Parkinson's Research Program at $16 million and the Toxic Exposures Research Program at $30 million, along with enhanced funding of the new program on Traumatic Brain Injury and Neurodegenerative Disease from $60 million to $65 million. For established programs like the Parkinson's Research Program, researchers can submit grants for funding. The new programs are in development and The Michael J. Fox Foundation is following the process to ensure that the Parkinson's research community can apply for these funds.
Success in Furthering Cannabis Research
The Medical Marijuana and Cannabidiol Research Expansion Act (H.R. 8454), that reduces barriers for researchers studying cannabis, just passed the House! This forward momentum is due to the action our over 1,600 grassroots advocates took to encourage their Representatives to vote yes on this bill. We are hopeful that this bipartisan bill will be voted upon favorably soon in the Senate!
"Wins" in Establishing State Registries
With the help of our State Government Relations team and advocates, legislatures in West Virginia, South Carolina and Maryland passed bills establishing statewide Parkinson's registries. These registries will collect important Parkinson's data that will feed into the national database for more comprehensive and robust research opportunities around the country.
Our State Government Relations team also recently hosted a nationwide webinar, "State of the States: For the Community, In the Community." View the recording to hear from our team and advocates on recent progress, lessons learned and state advocacy plans for the coming year.
If you'd like to get involved at the state or federal level, please email policy@michaeljfox.org.
A National Plan to End Parkinson's
On July 28, 2022, the U.S. House of Representatives introduced the first-ever legislation solely devoted to ending Parkinson's disease. The National Plan to End Parkinson's Act (H.R.8585) will go through the traditional congressional process and will need to be voted on by the House. In case you haven't yet, send an email asking your Representative to show their support by becoming a co-sponsor.
The Michael J. Fox Foundation is working with two Senators to introduce the Senate's companion bill in the coming weeks, because it is standard congressional procedure for both chambers of Congress to pass the bill before it can go to the President for signature.
Sign up to receive our advocacy updates so you can be notified when it's time to email your Senators to ask for their support of this bill. Thank you for your advocacy!