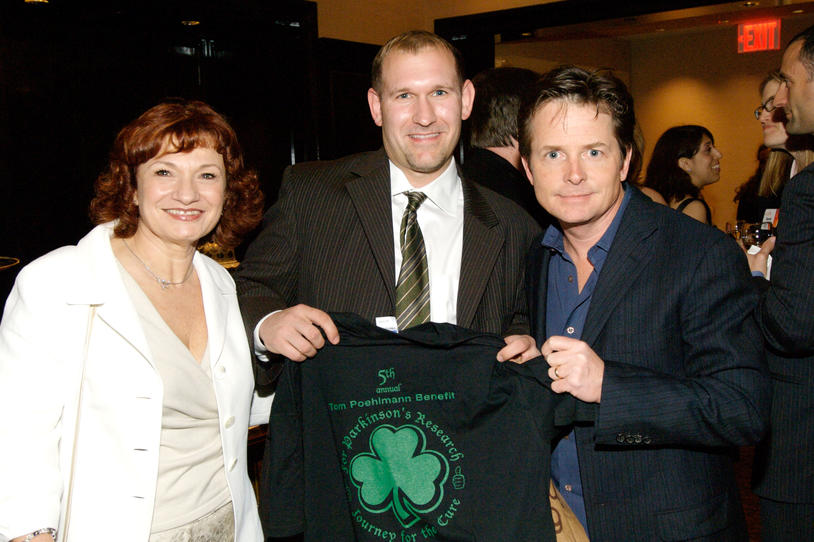 In 2002, before the Team Fox program officially launched, the Poehlmann family started raising funds and awareness for Parkinson's disease in memory of their beloved husband, father and friend, Tom Poehlmann. Tom lived with Parkinson's disease for seven years. After he passed away, his family decided to take action and turn their loss into something positive. Thus, the Annual Tom Poehlmann Benefit was born.
What started out as a small fundraiser has turned into an annual event that attracts hundreds of people, including friends, family, even newly diagnosed Parkinson's patients in the area. It is a laid back event held at McFadden's, a sports bar at Citizens Bank Park in Philadelphia. To date, the Poehlmanns have raised nearly a quarter of a million dollars for The Michael J. Fox Foundation. This year's event is on Sunday, April 22, from 3 – 7 p.m. It will certainly be a special night, as it marks their tenth anniversary. 

Thank you to Josie, Tom, Chris, Brian and Zeffi Poehlmann for your tireless dedication over the years!