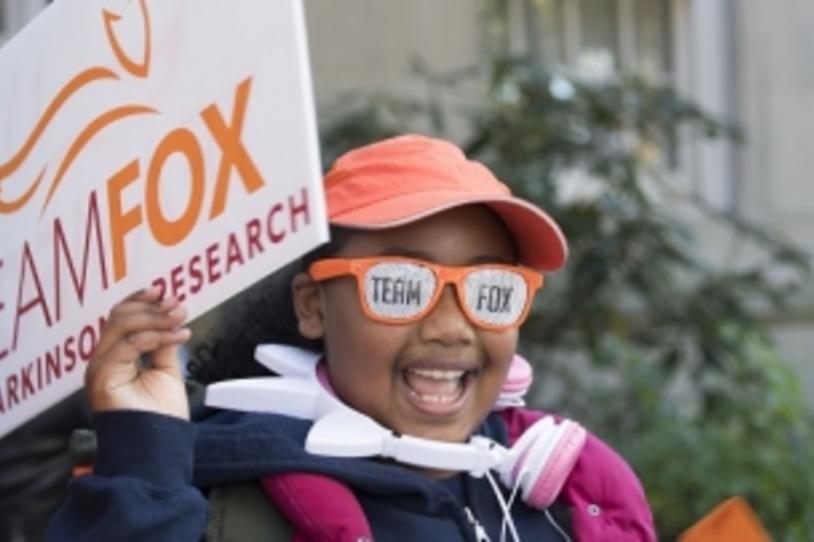 There's no limit to what our passionate Team Fox fundraisers will do to support The Michael J. Fox Foundation's (MJFF) mission to speed a Parkinson's disease (PD) cure. Our Team Fox community continues to come together in a multitude of creative ways, from hosting virtual and in-person events to putting their business savvy to work. Many members of our community are using portion of proceeds (PoP) sales to engage their networks in supporting vital Parkinson's research. And, 100 percent of Team Fox donations go to the Foundation's high-impact research programs.
Here are just a few of our PoP fundraisers you can support while also giving back to end PD:
Common Hope by Bent Water Brewing: Common Hope is a collaborative craft beer initiative created by Bent Water Brewing in Lynn, Massachusetts. With an open-source recipe, Bent Water Brewing aims to inspire breweries around the country to help raise awareness and funds for Parkinson's research by producing and serving Common Hope in their local community. Five to 10 percent of the proceeds from sales of Common Hope will be donated to MJFF. "Parkinson's disease has had a profound impact on many of us at Bent Water," explains Aaron Reames, co-founder and president. "My grandmother and my wife's uncle both passed from it. A close friend of the brewery is living with it. Over the years, we've realized just how many of us at the brewery have had people close to us affected, from family to friends to former teachers, coaches and mentors." You can support the campaign until the end of 2022.
Billie & Bird: Curated by sisters Donna Solomons and Diane Shlonsky from Holbrook, New York who share a love for jewelry pieces that sparkle, a creative fundraiser was born. "Inspired by the stories behind the treasures in our mom's old jewelry box, we've always felt a kindred spirit when bringing the perfect accessory into our lives," they say. "For us, nothing compares to the moment you find a piece that feels like it was made with you in mind." The founders of Billie & Bird will be donating $1 from each item sold throughout year-end 2022 to each of their three partner charities, including MJFF. They decided to fundraise for MJFF in honor of one of their fathers-in-law who lived with PD for over 15 years.
Joan Gallagher paintings: Inspired by her husband who lives with PD, San Francisco, California based artist Joan Gallagher will donate 50 percent of her artwork sales to MJFF through 2022. She seeks to express tranquil, energetic and transient moments in her paintings and is inspired by nature: its steadfast yet unpredictable beauty, strength, rhythm, progression and recession.
Squard Away: Motivated by the challenge of re-working the classic bandana, textile artist Sara Harari-Buchnea uses her eye for aesthetics to create a line of beautiful silk scarves. Her goal? Create an object that pleases those who both look at and wear them. In honor of her father who lives with PD, Sara has chosen to donate 20 percent of the proceeds from the sale of each square to MJFF in perpetuity.

LA Beauty Dolls: Located in London, England, LA Beauty Dolls offers an exclusive range of industry-leading non-surgical cosmetic treatments. It will donate one percent of the cost of each procedure to MJFF from April 2022 to April 2023. The team, which consists of registered nurses, prescribers and experienced injectors, takes great pride in being able to offer innovative and affordable alternatives to cosmetic surgery. The owner of LA Beauty Dolls Stephanie Scolaro is running this fundraiser in honor of her grandmother living with Parkinson's.
Lake Oswego, Oregon loan officer: Ashley Toala is a loan officer at Primary Residential Mortgage, Inc. Started earlier this year, she launched a campaign to donate a flat contribution per closed loans to MJFF. Her campaign will run until August 2022. Ashley is dedicating this fundraiser in honor of an immediate family member who has PD.

Interested in kickstarting a portion of proceeds campaign of your own? Click here to learn more about the Team Fox Portion of Proceeds program and next steps for kicking off your campaign. To formally apply, please submit a request via this form.