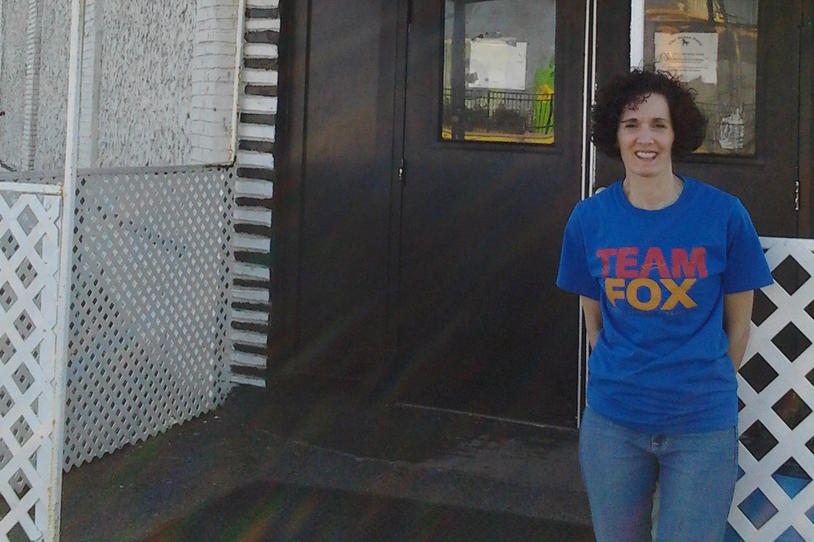 Team Fox member Laura Hanf will stop at nothing to raise funds for Parkinson's disease research. Diagnosed with young onset in 2010, Laura went into denial and hid her symptoms for over a year, telling only her immediate family. After coming to terms with her diagnosis, Laura has made many small steps to support the Foundation's mission.
Laura joined Team Fox in 2011 and raised $700 at her inaugural charity yard sale. Energized by the support of her own community and that in the Team Fox Facebook and MJFF Facebook worlds, Laura knew she was just getting started. She signed up for Fox Trial Finderand began thinking about her 2012 fundraising efforts.
This year, she had her second annual yard sale and raised another $400 for Team Fox. Now that that is out of the way, she is turning her attention to two more Team Fox fundraisers. At the end of June, she will be collecting donations during a concert with Tramps Like Us, a Bruce Springsteen tribute band, at The Stone Pony in Asbury Park, New Jersey. The concert is on Friday, June 29, and will feature 33 songs, including one dedicated to Team Fox. While ticket sales from the show will not benefit Team Fox, Laura will be there collecting donations and educating guests on Parkinson's disease.
Laura explains, "Being a member of Team Fox and holding these fundraisers give me a great sense of accomplishment as I feel I'm doing something not only for myself, but also for the millions of those[with] Parkinson's disease." Visit Laura's Team Fox page to learn more and stay tuned for her September plans, which include a bowling event and auction in Sea Girt, New Jersey.