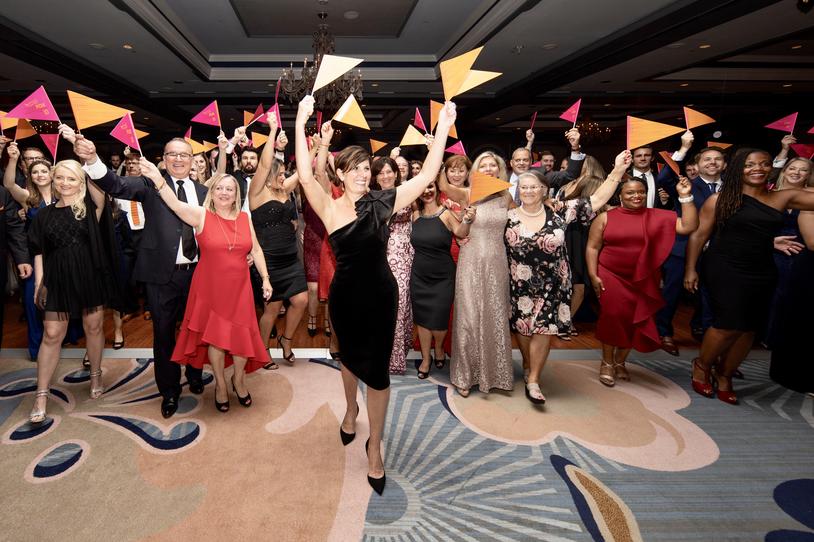 Since 2016, a community in Detroit, Michigan has rallied around a shared passion: finding a cure for Parkinson's disease. In addition to hosting an annual gala, Team Fox Detroit can be found leading and attending a variety of community events and fundraisers throughout the year. And when they're not raising funds for The Michael J. Fox Foundation (MJFF), they're advocating for research participation and facilitating informational opportunities through roundtable discussions and  poolside chats, and inviting members of the Parkinson's research community to speak about topics relevant to patients and families.
With another successful (albeit, virtual) event this year, Team Fox Detroit has officially reached an incredible fundraising milestone: $1,000,000 raised for Parkinson's research. They are one of few Team Fox events to achieve this impressive footprint in such a short period. The Michael J. Fox Foundation congratulates the Team Fox Detroit founders, Donna and Mike Rajkovic, as well as their dedicated committee and community members.
Despite the challenges of 2020, Team Fox Detroit remained steadfast in their commitment to fundraising and turned the cancellation of the Team Fox Detroit Annual Gala into an opportunity.  On October 10, they hosted their first-ever "E-Gala", uniting  their community for a night of virtual entertainment, music and support for research.
The evening's theme, The Wizard of Oz, was inspired by the famous line from the film, "There's no place like home," — a notion we're all too familiar with in 2020. Like the Tinman and the Lion, they brought heart and courage (and the Scarecrow's passion for the brain!) to a difficult situation, and in their ingenuity, managed to reach new heights in funding critical research.
"During this time of great uncertainty, we are humbled by the generosity and support of our community," said Donna and Mike Rajkovic. The founders recognized the creativity and hard work of their E-Gala committee in making the event a success saying, "Volunteers do not necessarily have the time, they just have the heart." In addition, they expressed gratitude to their sponsors and donors for their contributions to Team Fox Detroit.
One of the highlights of the annual gala is the "Raise the Flag" moment, in which attendees write the names of loved ones with Parkinson's on a flag, and the entire group waves them as a symbol of their support. This year, we're waving our flag for all of Team Fox Detroit and saluting their inspirational efforts on behalf of those living with Parkinson's today.