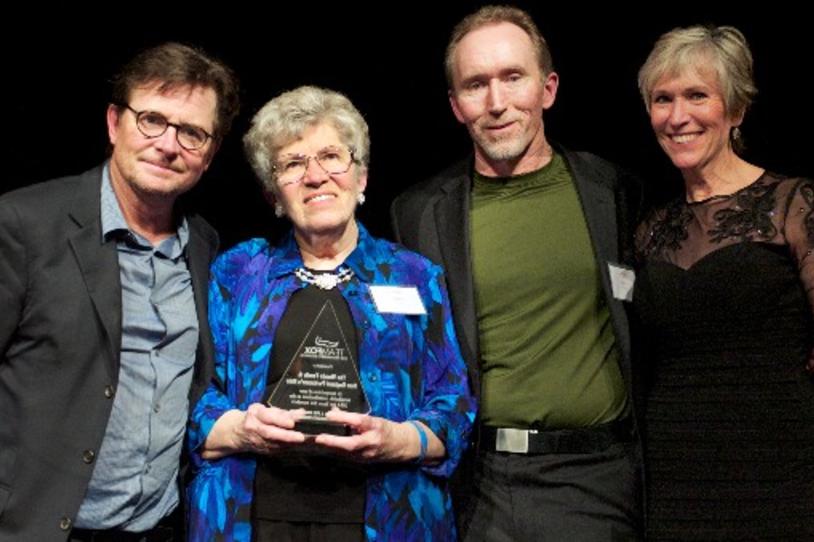 On April 10, Team Fox hosted its 9th Annual MVP Awards Dinner at Gotham Hall in New York City. A highly-anticipated annual event, the evening recognized and celebrated the many achievements of Team Fox's top fundraising members/events which collectively raised over $7 million in 2014.
With nearly 450 guests—heralding from 30 states and 4 countries around the world!—this year's event honored members whose fundraising efforts raised $3,500 or more last year.
Throughout the evening, guests were treated to remarks from MJFF Co-Founders Debi Brooks and Michael J. Fox, Team Fox staff members and Team Fox guest speaker Chris Woods, Co-Founder of The New England Parkinson's Ride.
During the evening's award ceremony, recognition was given to the top 11 events of 2014, each of which surpassed the $100,000 fundraising mark. Representatives from the top 3 events—each of which surpassed the $300,000 mark!—were also invited on stage to receive a personal congratulations from Michael and a customized achievement award.   Congratulations again to Kickin' Parkinson's ($303,003), Danville D'Elegance ($353,000) and The New England Parkinson's Ride ($422,965).
Take a look at some of the highlights from the evening, captured in the photo gallery below!
A formal announcement of the fundraising minimum required to attend the 10th Annual MVP Awards Dinner (April 2016) is coming soon—stay tuned!