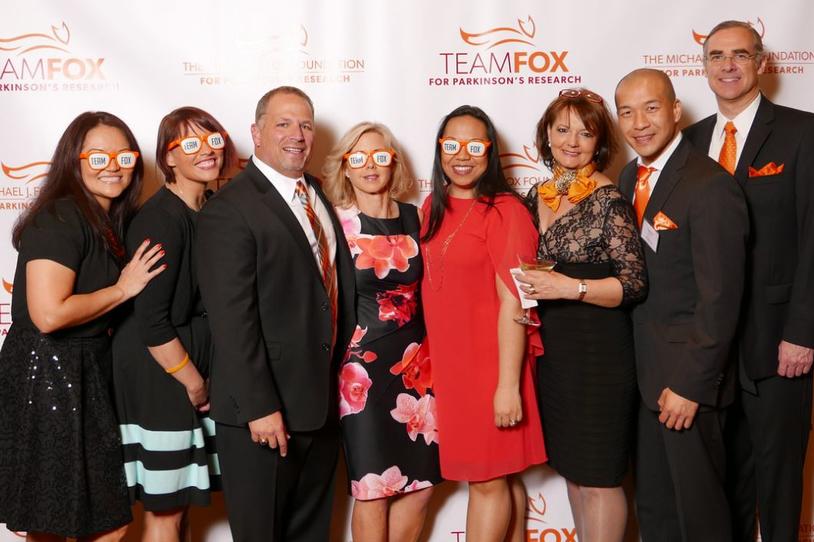 On April 15, Team Fox hosted its Annual MVP Awards Dinner at Gotham Hall in New York City.
With members arriving from all over the United States -- and a few from a bit further afield -- the evening was once again an exciting reunion for many and a cherished opportunity for others to connect with peers and mentors.
The evening featured remarks from Michael J. Fox and MJFF's Co-Founder, Debi Brooks, the Team Fox staff and guest speaker Michael Westphal, a marathon runner living with PD. It also recognized and celebrated the many achievements of Team Fox's top 2015 fundraisers, whose efforts collectively raised an incredibly impressive $11.5 million for Parkinson's research in 2015. With over 500 guests in attendance -- our largest group of MVPs to date -- this year's dinner was one we won't soon forget.
It's always hard to fully capture the magic of our MVP Awards Dinner, but we hope the following video highlights some of the inspiration, love and support that truly thrives at the core of this unstoppable Team Fox community:
Many thanks to our friends at UCB for sponsoring the evening, in part. And of course, a very special thanks to the entire 3,000+ Team Fox members whose unwavering dedication to helping speed a cure for Parkinson's made 2015 such a record breaking year for Team Fox.