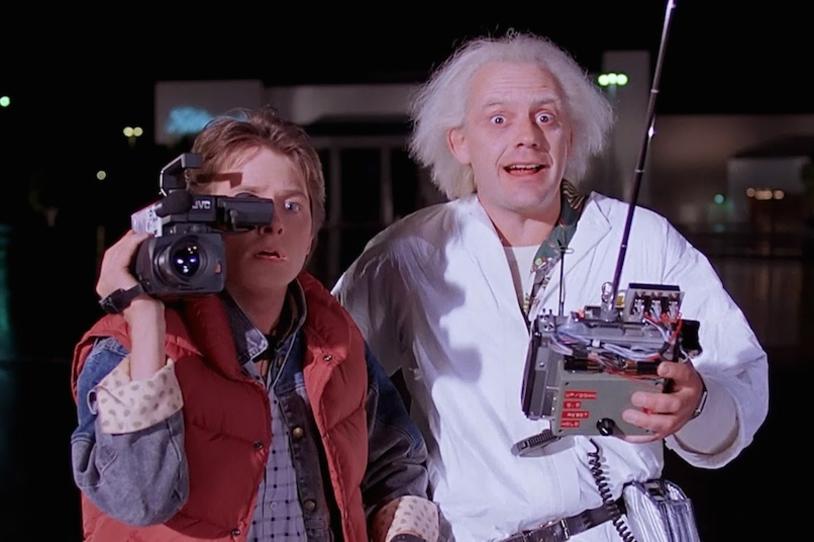 "Great Scott!" Standing the test of time, the beloved '80s sci-fi film "Back to the Future" marks its 35th anniversary from landing on the silver screen. This April, the television network Turner Classic Movies (TCM) is celebrating Parkinson's Awareness Month by featuring a special commercial in honor of Michael J. Fox's iconic role in the film and his work founding The Michael J. Fox Foundation for Parkinson's Research (MJFF).
The commercial was originally intended to debut in tandem with April's TCM Classic Film Festival. But when the Festival was canceled due to the COVID-19 pandemic, TCM kept the commercial's production moving forward at hyper speed. Some might say at 88 miles per hour? As the commercial runs all month long, MJFF thanks the network for helping to shine a spotlight on Parkinson's disease!
Michael's message of optimism comes through in the commercial:  
"We went into business to go out of business. With your support we're getting closer every day. Thank you for helping us get results and find a cure. We're here, until Parkinson's isn't."
Join us online this Parkinson's Awareness Month by following MJFF on Facebook, Instagram and Twitter, and stay tuned to our website for more updates, resources and stories from the community.