Here at The Michael J. Fox Foundation (MJFF), we have one ambitious goal: to cure Parkinson's disease. We urgently carry out this mission by accelerating scientific ideas with the greatest potential to make a tangible impact on the estimated 6 million people worldwide who live with the disease. 
In the 20 years since MJFF first opened our doors, it has become clear that community is at the heart of our work. It will take the collective contributions and voices of patients and families with Parkinson's to end this disease. Whether you're new to the Foundation or a friend for years, we're glad you're here. We hope you join us as we work to write a new ending for the Parkinson's story.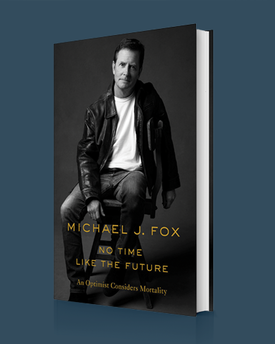 A Sneak Peek of Michael's Book
As Michael J. Fox puts it in his latest memoir, "With gratitude, optimism becomes sustainable."
Equipped with his signature humor and candor, Michael's fourth book takes on the big questions about life, illness and aging, all while negotiating Parkinson's disease. Read more in an excerpt from No Time Like the Future: An Optimist Considers Mortality.
How One Man Became a Parkinson's "Warrior"
Diagnosed with Parkinson's at 27, Jimmy Choi, now 44, catapulted onto the national stage as a four-time competitor of NBC's "American Ninja Warrior." His empowering story has inspired countless individuals, including Michael J. Fox. "You've pushed me back up a few times, brother... There have been times I've thought of you, all that you've achieved, all you've given back to the Foundation, and it's helped me get through something, " wrote Michael as he interviewed Jimmy in No Time Like the Future. "I've had a lot of mentors in my life, but I don't have many heroes. You're one of them." 
Click below to watch "Changing Course," a short film on Jimmy's journey directed by MJFF Board member Nelle Fortenberry.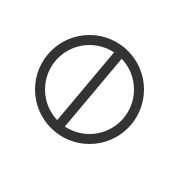 We're here. Until Parkinson's isn't.
We don't celebrate anniversaries

Our team works tirelessly every day to put ourselves out of business by finding a cure. Since we launched 20 years ago, we have operated with one single-minded goal: make Parkinson's history and close our doors. 

We take risks other funders can't or won't

Since our start, we have funded $1 billion in global research programs. We deliberately hold no financial reserves. Our mission is carried out with urgency, deploying funds raised within a few months for the fastest possible impact. We won't stop until a cure is found. We're on it. 

We build onramps to take action toward a cure

MJFF works to engage the patient and researcher communities to take a proactive role in our mission. Whether you fundraise for a cure, participate in research, or tune in to our educational offerings, we all have an important part to play in ending this disease.