Parkinson's Disease Therapeutics Webinars
This series of free online events from The Michael J. Fox Foundation is designed for researchers and clinicians. Each session features presentations on a hot topic in Parkinson's research and therapeutic development from leaders in the field as well as opportunity for discussion and questions.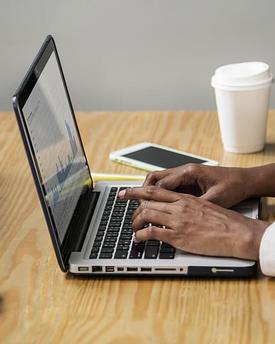 Featured Event: Using Patient Voices to Transform Your Parkinson's Research
Drug developers routinely call on key opinion leaders to inform and de-risk their research. This webinar focuses on successful approaches to engaging Parkinson's patients, care partners and patient advocates as another critical set of experts that can help guide development of better treatments specifically with the end user in mind.
Stay Up to Date

Join our email list for researchers and clinicians for the latest on upcoming webinars, funding opportunities, new resources (tools, datasets, biospecimens) and relevant news to accelerate research and patient care.

And download our free booklet which provides an overview of the 2020 webinars series and includes additional resources for researchers.
 
Upcoming Webinars

In 2021 we will host webinars in September and November. Join our email list and check back frequently for updates.
Past Webinars Available on Demand
Patient-Focused Drug Development: Novel Instruments to Capture Patient Outcomes in Parkinson's

June 2020
Assessments that meaningfully measure the patient experience are critical tools for clinical trials. This session focuses on MJFF-funded research to identify the symptoms and aspects of disease burden that matter to people living with Parkinson's. 
 

Molecular Signatures of Parkinson's Disease

July 2020
MJFF's landmark study, the Parkinson's Progression Markers Initiative (PPMI) has generated a large set of biological, clinical and imaging data to inform translational biomarker research as well as novel therapeutic development. This session delves into the available data and shares some of the key insights to date from analysis of the PPMI dataset.

The Many Faces of Parkinson's

September 2020
This virtual "patient day" brings together industry professionals, people with Parkinson's and care partners to share experiences of Parkinson's; its varying onset, progression, and symptoms; and unmet needs. 

Where We Are & Where We Are Heading: A Look Ahead at Therapeutic Development in Parkinson's

October 2020
Leaders from academia and industry discuss the momentum in our field and look ahead to what's next. The panel covers therapeutic development from identifying novel targets through advancing compounds to the clinic with an emphasis on emerging trends and opportunities to accelerate future development.

The Promise of Precision Medicine for Parkinson's Disease

February 2021
Panelists discuss clinical heterogeneity in Parkinson's disease; using genetic, biologic and pathologic signatures for designing clinical trials; and precision medicine approaches for Parkinson's. 
Event Sponsors
These events are brought to you by Biogen, MeiraGTx and Neuraly with additional support provided by AbbVie, Abcam, BBK, Bristol Myers Squibb, Charles River, IQVIA, Merck & Co., Inc., Kenilworth, NJ, USA and Sage Therapeutics. 

Interested in Sponsorship Opportunities? Contact our Stakeholder Engagement team at researchpartnerships@michaeljfox.org for information about 2021 opportunities.