Loss of sense of smell may be one of the most important signals of Parkinson's risk. A landmark study is exploring this link toward prevention. We're asking everyone age 60 and up without Parkinson's disease to take a smell test. Help scientists learn more about risk and develop new treatments.
A simple scratch-and-sniff test could help scientists learn more about Parkinson's risk.
Open to everyone age 60 and older in the U.S. without Parkinson's disease
Getting started is easy:
 
Visit mysmelltest.org.
Answer a few brief questions to receive your scratch-and-sniff test in the mail.
Take the test and enter your answers online.
The test takes about 15 minutes to complete. Your results may mean you are eligible to join a brain health study.

Your Nose Knows: How to Keep Your Brain Healthy at Every Age
Smell Loss and Brain Disease
Many conditions can cause smell loss. This loss could be temporary or lasting. Lasting smell loss can be a risk factor for brain disease, including Parkinson's.
After a diagnosis, some people with Parkinson's report losing their sense of smell years or even decades earlier.  This condition is called hyposmia. Lost sense of smell can impact quality of life — affecting taste and, in some cases, leading to weight loss.
Scientists do not know why smell loss occurs in Parkinson's. One popular theory is that the Parkinson's process may start in the olfactory bulb. This part of the brain controls sense of smell. Some researchers believe clumps of the protein alpha-synuclein (a hallmark of Parkinson's disease) may form in the olfactory bulb before migrating to other parts of the brain.
Not everyone with smell loss will develop a brain disease. Researchers are studying this link to learn more about the connection. Request a scratch-and-sniff test to help scientists learn more about this risk factor.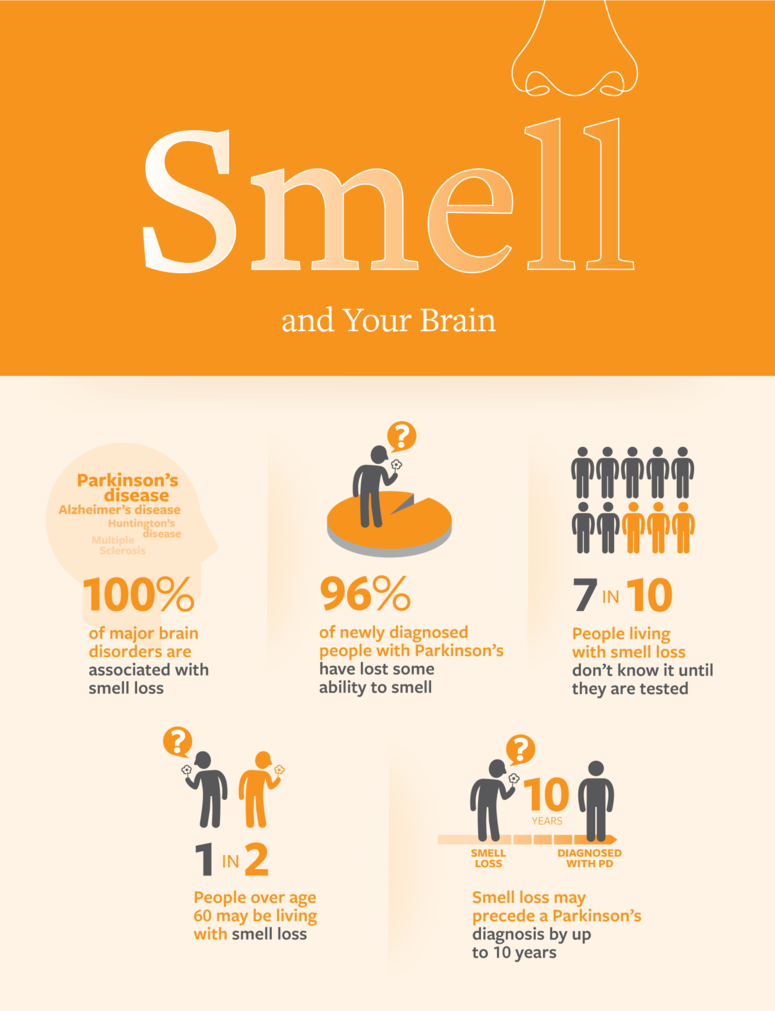 The medical information contained in this article is for general information purposes only. The Michael J. Fox Foundation for Parkinson's Research has a policy of refraining from advocating, endorsing or promoting any drug therapy, course of treatment, or specific company or institution. It is crucial that care and treatment decisions related to Parkinson's disease and any other medical condition be made in consultation with a physician or other qualified medical professional.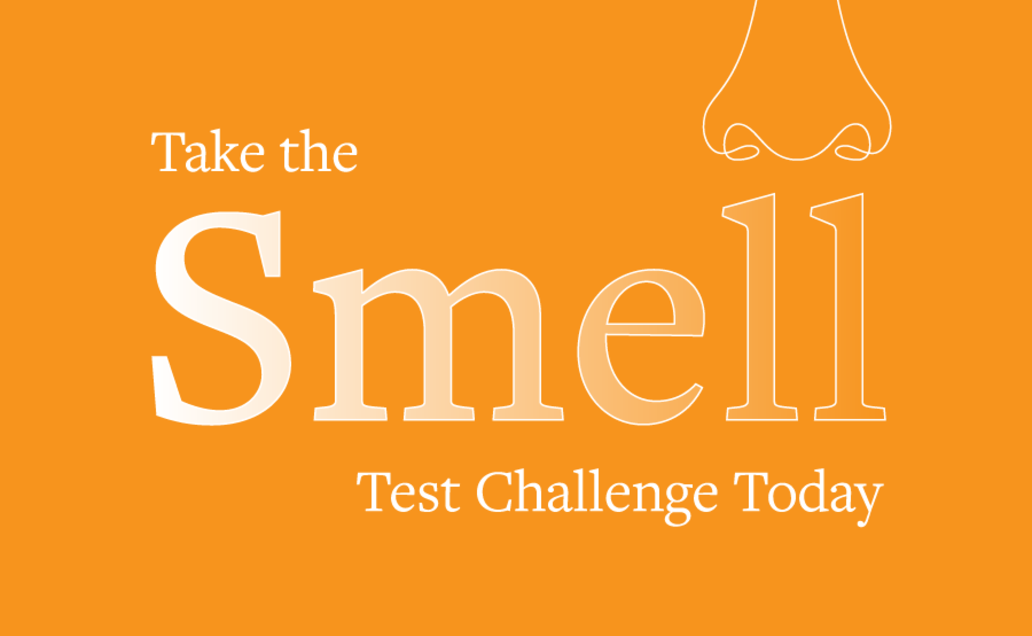 Your Nose Knows
A simple scratch-and-sniff test could help scientists learn more about brain health.​ The Michael J. Fox Foundation is asking everyone 60 and up without Parkinson's disease to take a free smell test.
Take the Test