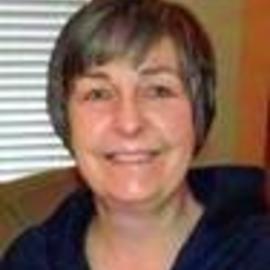 "Working to connect the newest patients with others, in person or through social media, is an ongoing passion. No one should have to navigate this alone. I will work for a cure as hard as I can, for as long as I can. I do it because I can, with the hope that when I cannot, someone else will."
Kathy was diagnosed with Parkinson's disease (PD) in 2011. While she has a number of PD symptoms, her Parkinson's has been largely tremor-predominate. After starting her career as an elementary school teacher, Kathy was a stay-at-home mom to four children. Later, she returned to work in the Howard County Infants and Toddlers Program in Maryland before retiring in 2014.
After taking a year to come to terms with her diagnosis, Kathy began her fundraising work for Team Fox in 2012. Kathy's Bags Bingo for a Cure, held near her home in Maryland, is now entering its ninth year; she and husband Joe are also part of the team behind forming Tips for Parkinson's D.C., which has raised more than $200,000 in its 3 years. Instrumental in her fundraising efforts has been her immediate family, her children and grandchildren, as well as her 7 siblings and their families. In each of the last 6 years, one member of this group has run the New York Marathon for Kathy and Team Fox.
In her work with Team Fox, Kathy has found that there are many needs in addition to raising money for research. Her greatest passion has become connecting people, especially those who are newly diagnosed or struggling with their Parkinson's diagnosis. In this regard, the dozens of Team Fox events and gatherings Kathy and Joe travel to every year are only partly about fundraising. The golf tournaments, pancake breakfasts, bar events, happy hours, and informal dinners, the Disney Marathon in Florida and the New England Parkinson's ride, are also about building a community, and about the vital support that members of the community provide to one another.
---
The MJFF Patient Council was established in March 2009 as a formal channel for the Foundation to solicit input from PD patients and the broader Parkinson's community. The Council advises the Foundation on programmatic fronts including (but not limited to) strategies to best convey patient priorities to the research community and its funders; content and emphasis for patient education and outreach relevant to MJFF's mission to find a cure; patient roles in developing novel ways to conduct research; and mechanisms for impact assessment.