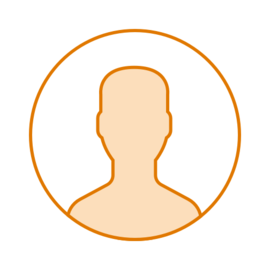 "My objective as a member of the Patient Council is to assist the Foundation achieve their goals to sponsor research leading to a cure for Parkinson's."
Michael R. (Rich) Clifford is a passionate advocate and activist for people living with Parkinson's disease. A retired astronaut, he was first diagnosed with young-onset Parkinson's disease after completing his second spaceflight in 1994. Subsequent to Rich's diagnosis, he was assigned to a third space shuttle mission.
He is a graduate of the United States Military Academy (BS) and the Georgia Institute of Technology (MS). A Master Army Aviator and graduate of the US Naval Test Pilot School, he has over 3,400 hours in a wide variety of fixed and rotary wing aircraft. He was selected as a NASA Astronaut in 1990. Rich is a veteran of three space shuttle missions STS-53 (December 1992), STS-59 (April 1994) and STS-76 (March 1996) for a total of over 27 days orbiting the earth. During his third mission, they docked with the Russian space station MIR, and he performed a six-hour spacewalk to install experiment packages on MIR.
He retired from the US Army and left NASA to join the Boeing Defense and Space Group as director of operations and utilization for the design, production and assembly of the International Space Station. Upon completion of this program, he became the deputy program manager for the Space Shuttle Program until its last flight.
Rich is married and has two sons.
---
The MJFF Patient Council was established in March 2009 as a formal channel for the Foundation to solicit input from PD patients and the broader Parkinson's community. The Council advises the Foundation on programmatic fronts including (but not limited to) strategies to best convey patient priorities to the research community and its funders; content and emphasis for patient education and outreach relevant to MJFF's mission to find a cure; patient roles in developing novel ways to conduct research; and mechanisms for impact assessment.