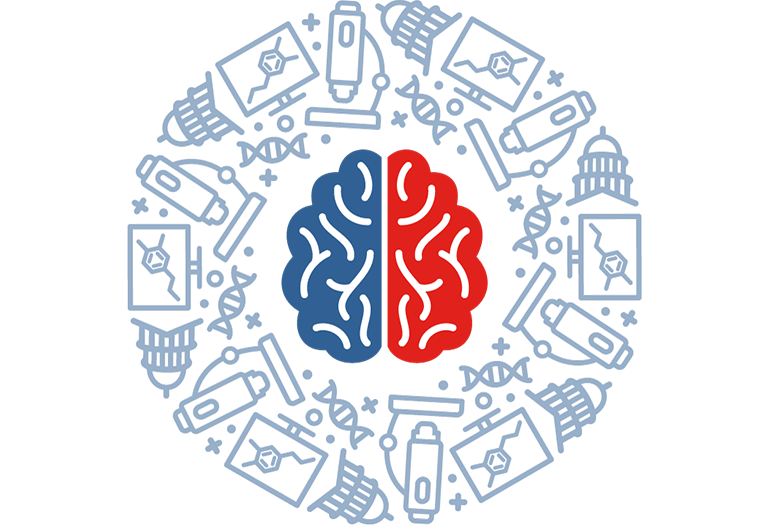 Congressional caucuses are formed by members of Congress to provide a forum for issues or legislative agendas. The bipartisan Congressional Caucus on Parkinson's Disease is made up of members from both the House and Senate who seek to increase awareness of Parkinson's disease issues on Capitol Hill.
The Caucus holds occasional briefings on Capitol Hill to keep members of Congress and their staffers informed of the latest Parkinson's disease news. The Caucus members have introduced Parkinson's-specific legislation, supported federal funding for Parkinson's disease research and championed other legislative priorities of importance to the community.
This group took shape in the House of Representatives in 1999 and expanded to the Senate four years later.
Are your elected officials members of the Caucus (view the list below)? If not, ask them to join today! Download our flyer for more information. Feel free to email this to your lawmakers or bring it to in-person meetings.
---
Congressional Briefings
Parkinson's Disease: A Modern Pandemic
January 17, 2018
Myra Hirschhorn, Parkinson's advocate and care partner
Jim Beck, PhD, Chief Scientific Officer, Parkinson's Foundation
Ray Dorsey, MD, Neurologist, University of Rochester Medical Center
---
Neurological Disease Across the Lifespan: Does Our Environment Play a Role?
March 8, 2018
Linda Birnbaum, PhD, Director, National Institute of Environmental Health Sciences
Avraham Reichenberg, PhD, Professor of Psychiatry, Environmental Medicine and Public Health, Icahn School of Medicine at Mount Sinai
Caroline Tanner, MD, PhD, Professor of Neurology, University of California, San Francisco
Senate Members
Sen. Tammy Baldwin (D-WI)
Sen. Marsha Blackburn (R-TN)
Sen. John Boozman (R-AR)
Sen. Sherrod Brown (D-OH)
Sen. Shelly Moore Capito (R-WV)
Sen. Mike Crapo (R-ID)
Sen. Deb Fischer (R-NE)
Sen. Angus King Jr. (I-ME)
Sen. Amy Klobuchar (D-MN)
Sen. Ben Ray Lújan (D-NM)
Sen. Ed Markey (D-MA)
Sen. Jerry Moran (R-KS)
Sen. Christopher Murphy (D-CT)
Sen. Jim Risch (R-ID)
Sen. Bernie Sanders (I-VT)
Sen. Charles Schumer (D-NY)
Sen. Jeanne Shaheen (D-NH)
Sen. Krysten Sinema (D-AZ)
Sen. Debbie Stabenow (D-MI)*
Sen. John Thune (R-SD)
Sen. Chris Van Hollen (D-MD)
Sen. Raphael Warnock (D-GA)
Sen. Ron Wyden (D-OR)
House Members
Rep. Don Beyer (D-VA)
Rep. Gus Bilirakis (R-FL)*
Rep. Sanford D. Bishop (D-GA)
Rep. Earl Blumenauer (D-OR)
Rep. Suzanne Bonamici (D-OR)
Rep. Julia Brownley (D-CA)
Rep. Michael Burgess (R-TX)
Rep. Ken Calvert (R-CA)
Rep. Andre Carson (D-IN)
Rep. Matt Cartwright (D-PA
Rep. Yvette Clarke (D-NY)
Rep. Steve Cohen (D-TN)
Rep. Tom Cole (R-OK)
Rep. Gerry Connolly (D-VA)
Rep. Joe Courtney (D-CT)
Rep. Rick Crawford (R-AR)
Rep. Danny K. Davis (D-IL)
Rep. Diana DeGette (D-CO)
Rep. Rosa L. DeLauro (D-CT)
Rep. Mario Diaz-Balart (R-FL)
Rep. Lloyd Doggett (D-TX)
Rep. Anna G. Eshoo (D-CA)
Rep. Raul M. Grijalva (D-AZ)
Rep. French Hill (R-AR)
Rep. Sheila Jackson-Lee (D-TX)
Rep. Hank Johnson (D-GA)*
Rep. Marcy Kaptur (D-OH)
Rep. Derek Kilmer (D-WA)
Rep. Ann Mclane Kuster (D-NH)
Rep. Rick Larsen (D-WA)
Rep. John Larson (D-CT)
Rep. Bob Latta (R-OH)
Rep. Barbara Lee (D-CA)
Rep. Ted Lieu (D-CA)
Rep. Zoe Lofgren (D-CA)
Rep. Blaine Luetkemeyer (R-MO)
Rep. Stephen F. Lynch (D-MA)
Rep. Doris Matsui (D-CA)
Rep. Betty McCollum (D-MN)
Rep. Jim McGovern (D-MA)
Rep. Patrick McHenry (R-NC)
Rep. Gwen Moore (D-WI)
Rep. Seth Moulton (D-MA)
Rep. Jerry Nadler (D-NY)
Rep. Grace Napolitano (D-CA)
Rep. Dan Newhouse (R-WA)
Rep. Eleanor Holmes Norton (D-DC)
Rep. Frank Pallone (D-NJ)
Rep. Bill Pascrell (D-NJ)
Rep. Nancy Pelosi (D-CA)
Rep. Bill Posey (R-FL)
Rep. Jamie Raskin (D-MD)
Rep. Dutch Ruppersberger (D-MD)
Rep. Steve Scalise (R-LA)
Rep. Jan Schakowsky (D-IL)
Rep. Adam Schiff (D-CA)
Rep. Austin Scott (R-GA)
Rep. Adam Smith (D-WA)
Rep. Bennie Thompson (D-MS)
Rep. G.T. Thompson (R-PA)
Rep. Mike Thompson (D-CA)
Rep. Paul Tonko (D-NY)
Rep. Nydia Velazquez (D-NY)
Rep. Joe Wilson (R-SC)
Rep. Rob Wittman (R-VA)