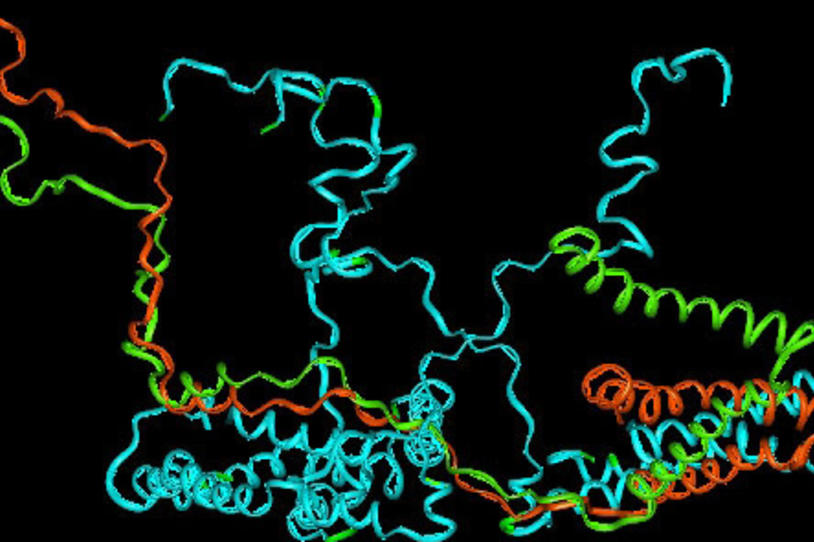 Alpha-synuclein — the protein that clumps together and, scientists believe, causes Parkinson's symptoms and progression — could be the key to stopping this disease. And it would really help if we could measure it.
Today The Michael J. Fox Foundation (MJFF) announced a $2 million prize to motivate the research field to develop an alpha-synuclein imaging tracer. Such a tool would allow researchers to measure alpha-synuclein in the brain of a living person, which would lead to earlier and more precise diagnosis, progression tracking, and more efficient and effective testing of new drugs.
The prize would go to the first team to develop a viable, selective alpha-synuclein tracer and agree to make it available to the research community to advance ongoing and new studies into stopping Parkinson's disease.
"The ability to image alpha-synuclein in the brain would be a game-changer for Parkinson's translational research and would rapidly accelerate testing of therapies to slow or stop disease progression," said Jamie Eberling, PhD, MJFF director of research programs, who announced the prize today at the Society of Nuclear Medicine and Molecular Imaging annual meeting.
Five therapies that aim to prevent or degrade alpha-synuclein clumps (called Lewy bodies) are currently in clinical trials with more poised to enter human testing in the next few years. However, the lack of an objective biological measure (or biomarker) of Parkinson's slows testing of new treatments. The ability to visualize alpha-synuclein in the brain would allow scientists to confirm diagnosis earlier, and thereby intervene earlier; monitor disease progression; and determine a patient's response to treatment in clinical studies.
"As a company with a clinical program targeting alpha-synuclein, we applaud The Michael J. Fox Foundation for its leadership in the pursuit of meaningful biomarkers for Parkinson's disease," said Tara Nickerson, PhD, chief business officer at Prothena Corporation plc, a leading biotechnology company developing protein immunotherapies for diseases including Parkinson's. MJFF is partnering with Prothena to support complementary work measuring alpha-synuclein in peripheral tissues and fluids.
MJFF has long supported the pursuit of an alpha-synuclein PET tracer — in addition to funding of alpha-synuclein therapies and projects investigating peripheral measures of this key protein, such as our recently launched S4 study. In 2011, with little activity in the field, MJFF established a public-private Alpha-synuclein Imaging Consortium to begin work toward such a tool. If the Foundation consortium is the first to build compelling evidence of a viable, selective tracer, members of the team excluding MJFF staff will be awarded the prize. The Foundation also funds a number of independent studies toward an alpha-synuclein radiotracer.
Academic and industry researchers, MJFF funded or not, are eligible to apply for the $2 million prize. Contestants must provide pre-clinical and clinical data showing selectivity and viability of their alpha-synuclein radiotracer. Importantly, contestants must also agree to make their radiotracer available for use by the Foundation and MJFF awardees. There is no deadline for submission; the prize will go to the first team that shows compelling evidence. Learn more about the program at https://www.michaeljfox.org/research/imaging-prize.html.
Interested in participating in studies to develop measures of Parkinson's and new treatments? Register with Fox Trial Finder to be matched with studies, or make sure your profile is up to date if you're already using the Foundation's online tool.