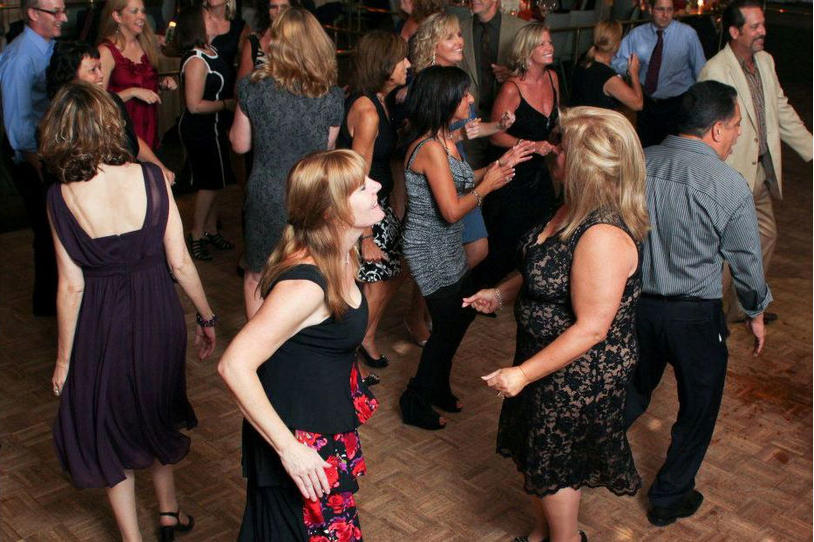 Team Fox member Nancy Mulhearn will be hosting her 2nd Annual Leave Parkinson's Behind: A Fall Event on November 17th, 2012 in Hunterdon County, New Jersey. We caught up with Nancy to get the scoop on this highly anticipated event!
Team Fox: Tell us about your event and how it got started.
Nancy: The idea for "Leave Parkinson's Behind"  came about after finally disclosing my Parkinson's diagnosis and feeling the need to turn a negative into  a positive, if  possible.  I decided to organize a Team Fox fundraiser doing something that I loved. While I try to keep up with my exercise routine, running just wasn't it.   Planning a gala-type event had always been on my bucket list; what better way to throw a party than to raise money to help find a cure as well?  I quickly learned that getting involved and a desire to create a wonderful evening for all gave me a sense of purpose and tremendous determination.  $30,000 later, it truly was a spectacular evening.
Team Fox: This was your 2nd Leave Parkinson's Behind Fall event, how did the event change or grow from last year?
Nancy: This year's event will be attended by an even larger circle of guests.  Fortunately, word-of-mouth  following the first gala has generated interest from others  and also given me the confidence to publicize my event more.
Team Fox: What was the most difficult thing about putting this event together?
Nancy: Honestly, the realization that the disease has progressed has caused me frustration.   Last year I was able to type better and get around easier; I was relentless in my attempts to obtain donations for the silent and live auction segment.  This year, my fingers don't always cooperate and I am slower in general.  The desire to get donations is even greater, but my ability is not.  Thank goodness for friends and family who want to help.  I cannot stress enough how important it is to work to find a cure as quickly as you can after a diagnosis.  I certainly am not quitting though!
Team Fox: What are you looking forward to the most?
Nancy: I am thrilled that some of my Team Fox friends are attending, as well as guests that have Parkinson's that are not yet Team Fox members but are interested in getting involved.  Never fails that by sharing my story, someone tells me of someone they know battling PD, and can they attend?  What a tremendous feeling it is to look out among an audience of 200 guests, some traveling by plane or old friends from childhood years, and know they are they to help me work towards a cure.   That is hope!
Team Fox: Tell us the details of your event!
Nancy: "Leave Parkinson's Behind" will be held November 17th, 2012, at the Hunterdon Hills Playhouse in Hunterdon County, New Jersey.  Festivities include a cocktail hour, dinner, wonderful live entertainment throughout the evening, and an auction. Highlights of the auction include vacation stays, VIP tickets to The Chew, and Giants tickets!  A near-by hotel will provide shuttle service to and from the venue for guests staying overnight.
Team Fox: Anything else you'd like to share?
Nancy: The year following my first gala has been nothing short of incredible.  The people I have met through Team Fox and the Michael J. Fox Foundation have enriched my life--they provide such inspiration and friendship.  The way to conquer fear from a Parkinson's diagnosis is to get busy to help find a cure.  I only wish I had gotten involved six years ago when I was first diagnosed.   Here is the link to my Team Fox page.  Once there, scroll down to the link to order tickets.  The deadline to order is October 30th, and no tickets can be sold at the door.